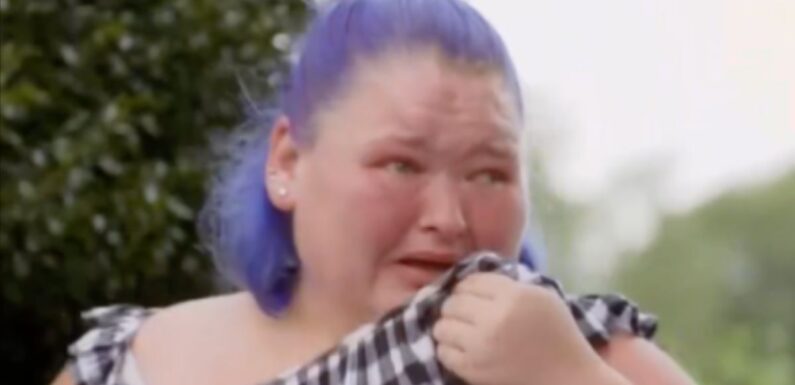 Tammy and Amy Slaton reveal their 'haunted dolls'
1000lb Sisters star Tammy Slaton's perception of Amy Slaton's new love interest has been revealed.
Amy, 35, split from her estranged husband Michael Halterman, 40, earlier this year and the TLC star has already moved on with a new man – but her sister Tammy, 37, isn't his biggest fan apparently.
A source close to the sisters has told The U.S. Sun that Tammy thinks Amy's boyfriend, Tony Rodgers, is "a piece of c**p."
As per the publication, Tammy feels as if Amy has "rushed into the relationship" despite Amy claiming Tony is just "a rebound."
The source also mentioned how Tony has been spending lots of time with Amy's two boys she shares with her ex, Gage, two, and Glenn, one.
Read more: 1000lb Sisters' Tammy Slaton sparks worry with fans as she shows off her 'cooking skills'
However, the close pal revealed that Tammy thinks: "Tony is terrible with the kids."
Tammy hasn't liked Tony since he first became romantically linked with Amy.
As back in August this year, around the time the pair first started dating, another source told the outlet that Tammy thinks the new couple "fights all of the time."
The insider noted that the TLC star also believes that "Tony does nothing but live off of Amy."
Don't miss…
George Clooney details sweet wedding gift for wife Amal on ninth anniversary[REVEALED]
Kate Beckinsale steals show at Balmain Ball with lacy dress with huge veil[PICTURED]
Cher's young boyfriend is 'playing the game' to win her back[LATEST]
We use your sign-up to provide content in ways you've consented to and to improve our understanding of you. This may include adverts from us and 3rd parties based on our understanding. You can unsubscribe at any time. More info
The U.S. Sun previously reported that Amy and Tony's relationship is "official" and confirmed they have been "dating for at least three months."
In August, eagle-eyed fans of 1000lb Sisters spotted Tony in a new video Amy shared via her YouTube channel.
The vlog was documenting Glenn's first birthday party at Hibachi restaurant when Tony was briefly caught as Amy panned the camera around.
Amy even referred to Tony as "daddy" a few times in the video.
1000lb Sisters airs on TLC in the US.
Source: Read Full Article