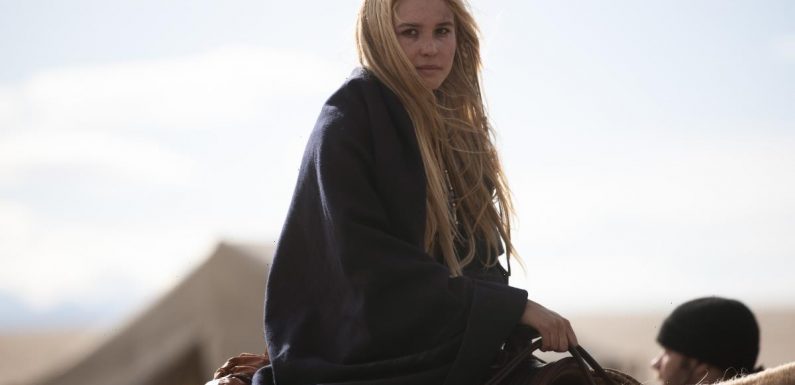 1883 cast Isabel May in the pivotal role of Elsa Dutton. Elsa is not some pretty ingenue. She experiences the turmoil of the American west with her family. May says she gets genuinely dirty filming 1883, but she likes the way the dirt makes her face look.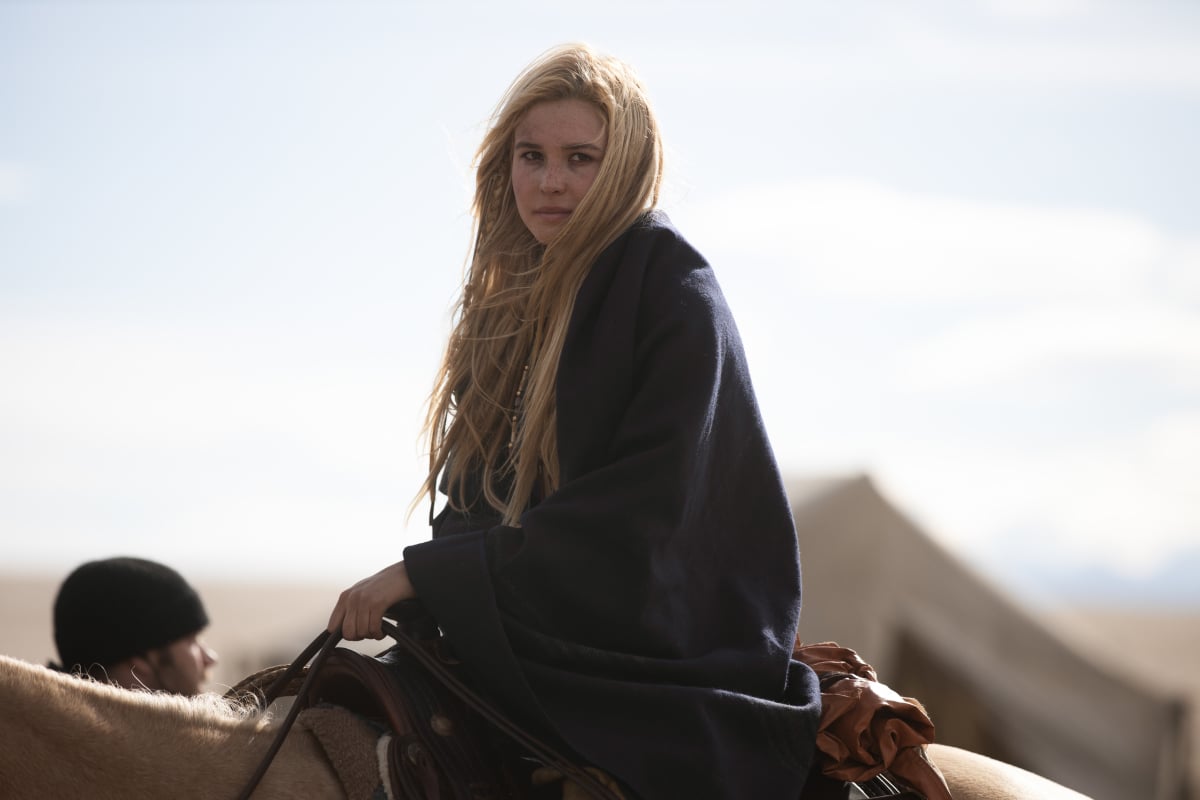 May was a guest on The Hollywood Reporter's Awards Chatter podcast on April 14. During an in-depth discussion about her role on 1883, May addressed the issue of makeup and dirt. These are the ways in which May feels a dirty face improves her face on camera.
'1883' makes Isabel May dirty
The Duttons are traveling by wagon from Tennessee to Montana. 1883 films in various locations in Texas and Montana. The wilderness is still as rough as it was 140 years ago. There's no Hollywood luxury when filming outdoors on location.
"It's just dirt," May said on Awards Chatter. "It's just a lot of dirt. Remarkably enough, it almost kind of makes you look good a little bit. I don't know if I look good on it. Trust me, there were haggardy moments."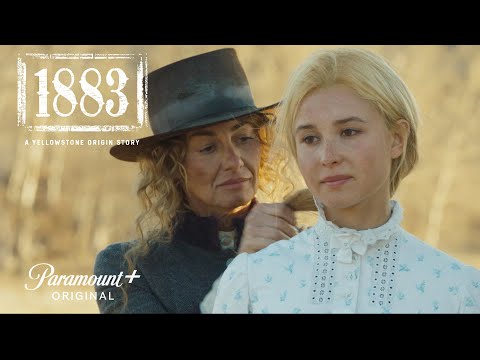 At 21, May has been ready to outgrow teenager roles for some time. She previously appeared on Young Sheldon and the Netflix show Alexa & Katie. Next she'll play one of the Wonder Twins. For now, May will take the rugged 1883 look.
"But I was kind of like you know what?" May continued. "This is giving me a bit of contour. My cheeks are going down a little bit, that's nice. I don't look like I'm 13 years old."
Isabel May neglected one aspect of the '1883' look
On the journey to Montana, the characters of 1883 are exposed to the harsh elements, including the brutal sun. However, filming in Montana was very cold. May could not bring herself to be outside in the sun any longer than necessary. So Elsa is perhaps not as tanned as she would be in a 19th century wagon train.
"I really tried to get as tan as I could at the beginning," May said. "I was supposed to get increasingly darker because they're in those conditions. You think I'm going to sit and tan in Montana weather? Yeah, I was pale as a blank wall. So there were some inconsistencies but what are you going to do?"
Friends don't believe she's not wearing makeup
May said some of her friends still give her grief for her 1883 look. She tells them she's not wearing makeup but they don't believe her. Elsa wouldn't be dolling herself up for the journey anyway. Fortunately, May keeps this all private.
"It's funny because someone said, 'Yes, you are' to me," May said. "These are all friends. I don't look at social media or anything. I can't look at the comments, it terrifies me."
Source: Read Full Article