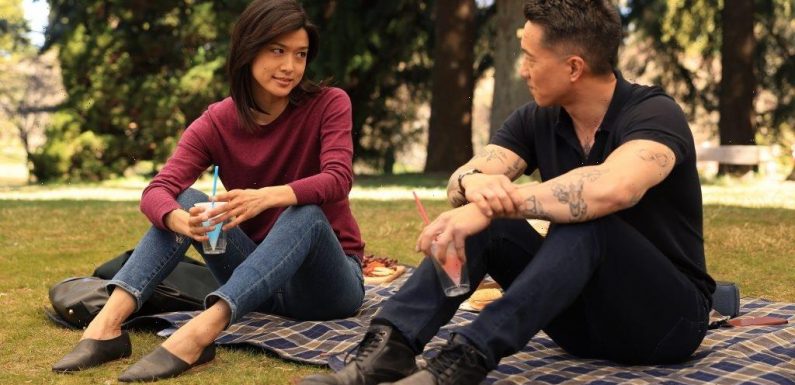 The next episode of A Million Little Things Season 3 Episode 16, titled "No One Is To Blame," brings many changes for the tight-knit group of friends. Katherine Kim (Grace Park) goes on her first date with Alan Kay (Terry Chen). Eddie Saville (David Giuntoli) already breaks his son Theo's (Tristan Byon) heart. Plus, Gary Mendez (James Roday Rodriguez) struggles to hold it together as he takes on more responsibilities in their group. Will Darcy Cooper (Floriana Lima) and Gary stay together, or is it all too much? 
Is 'A Million Little Things' canceled?
Before delving into A Million Little Things Season 3 Episode 16, viewers have a more pressing question. Is the series canceled or renewed? Fans can breathe a sigh of relief. A Million Little Things Season 4 was ordered by ABC in May of 2021. The beloved show will return in the fall of 2021 with another entire season.
'A Million Little Things' Not Alone recap
In A Million Little Things Season 3 Episode 15, Catherine, Eddie, and Gary agreed to custody arrangements for Theo. Since Catherine could not trust Eddie to be alone with their son after his recent experience with addiction, Gary stepped in to help. He offered to have Eddie come live with him to be the guardian over Eddie's visits with Theo. 
Regina (Christina Moses) saw a neurologist about her symptoms since her concussion; however, she didn't get an answer. Rome Howard (Romany Malco) worked on a documentary about racism in America with his foster son, Tyrell (Adam Swain). Meanwhile, Maggie Bloom (Allison Miller) continued to help Sophie Dixon (Lizzy Greene) cope with her sexual assault by her former music teacher, Peter (Andrew Leeds).
'A Million Little Things' Season 3 Episode 16 promo
Since things are underway with Catherine's divorce, she finally reaches back out to Alan for their first official date. The new couple has a picnic in a local park. Although Catherine is very nervous about her "first first date in over 12 years," the A Million Little Things promo shows good vibes between the two of them.
Meanwhile, in the A Million Little Things Season 3 Episode 16 promo, Regina and Rome Howard have financial difficulties. Since Gina's concussion, she had trouble multitasking at her restaurant, and it already wasn't doing well because of the coronavirus (COVID-19) pandemic. Rome's film was also dropped because of the virus, so they realize they have no money coming in, and Regina begins to panic.
Something comes up in Eddie's life that makes him almost cancel his first visit with Theo since his split with Catherine. He feels like an awful father letting his son down again. Of course, Gary steps up to work things out. From the episode photos, it looks like the two men have a blast with Theo and Darcy's son, Liam.
However, things get worse with Sophie. She hallucinates seeing a former student of her music teacher, Layla, in her bedroom. Luckily, Rome steps up to help Sophie process the choices that her father, Jon Dixon (Ron Livingston), made when he died by suicide.
Also A Million Little Things Season 3 Episode 16, Gary realizes that things aren't going so well with Darcy. Since he keeps trying to fix all of his friends' problems, he has neglected his relationship with Darcy. Will Gary and Darcy break up?
According to IMDb, the A Million Little Things Season 3 finale airs on June 9, 2021.
Source: Read Full Article