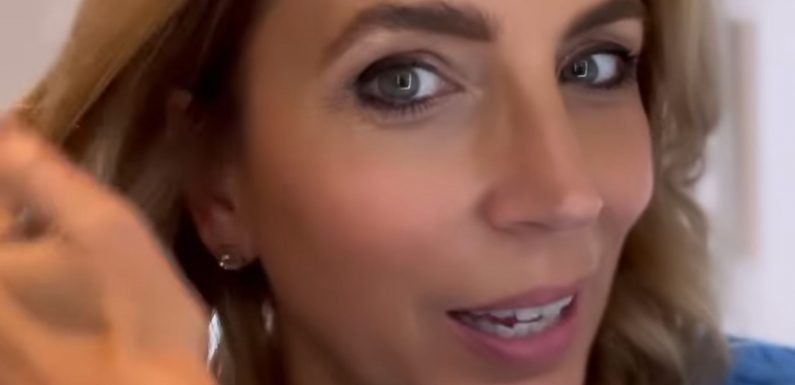 A PLACE in the Sun's Jasmine dazzles fans with her new hair as she reveals her secret battle with 'brillo pad' locks.
The TV presenter took to Instagram to give her 124k followers an update on what she's been getting up to lately.
Jasmine, 48, shared a video of herself showing fans the state of her hair before she got a hair makeover.
In the video, she explained that her hair had previously been damaged by the heat and sun, and that having "dry hair naturally" caused the front section of her hair to turn into a "Brillo pad."
She began: I'm off to the hairdressers today! Because of lot's of factors, I think probably to do with the sun, heat styling, and having dry hair naturally, hair dye etc."
"I've got one section of my hair as you can see, it's literally turned into wire wool. So the challenge for my hair dresser is going to be, can they do anything about it, treatment, or that we have to cut it off to about here."
Read More on Jasmine Harman
A Place in the Sun's Jasmine Harman flooded with support about mum's hoarding
Place In The Sun fans say 'cheeky' househunters 'p***ed off' Jasmine Harman
She then took fans to the salon with her and filmed herself getting her hair cut and blow dried.
"I was able to keep my hair! I literally thought I'd end up with a mullet, so I had to get shorter layers here, chop off all the damage, and I'm quite pleased with how it turned out "Jasmine revealed her new hair transformation to fans as she smiled at the camera.
The Channel 4 host penned: "Whether it was heat styling, sun damage, old age or something else, this section of my hair basically turned into a Brillo pad!
She continued: "Will my hair dresser save the day or will I end up with a shorter style? Do you think short hair will suit me?"
Most read in TV
Jeremy Clarkson 'pained' by 'gut-wrenching' loss at his Diddly Squat farm
Coronation Street fans shocked as Tina O'Brien reveals her real age
Ollie Locke confirms twins' genders ahead of surrogate giving birth
Pregnant Amy Childs reveals her doctors are 'concerned' as she gives update
Fans thought Jasmine looked "beautiful," with many gushing about her new hairdo in the comments section.
One wrote: "Jasmine, looking beautiful as usual."
Another added: "You look stunning Jasmine!"
A third commented: "Gorgeous! Love the new hair xx."
A fourth agreed: "You look gorgeous Jasmine, this haircut really suits you x."
"Always beautiful," another gushed over the presenter.
A Place in the Sun is available to stream on All 4.
Source: Read Full Article