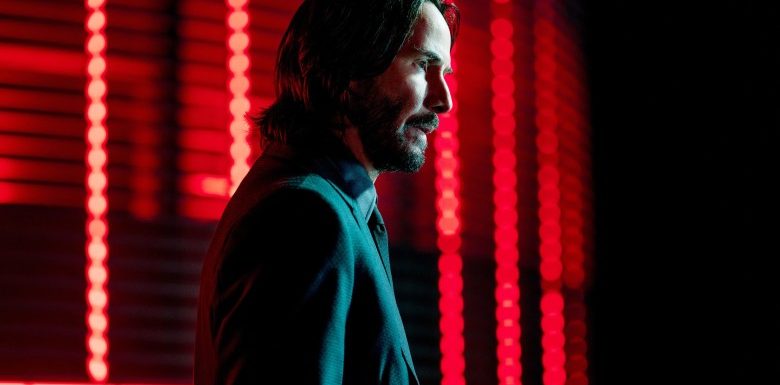 It wouldn't be a "John Wick" movie without an incomprehensibly large number of faceless goons meeting their untimely deaths. No matter how much each movie solidifies John Wick's reputation as the world's most lethal assassin, it's always a safe bet that the next one will feature plenty of delusional hitmen who think they can bring home the latest price on his head. But, of course, going after John Wick is a choice that very few people ever survive.
At this point, so many people die in every "John Wick" movie that all of the stunt performers are forced to take on multiple roles to avoid completely depleting Hollywood's supply of stuntmen. "John Wick: Chapter 4" upped the ante with its three hour running time and globetrotting story of assassinations gone oh-so-wrong, which required more deaths than ever before. So the stunt team was working overtime — but the film's star made sure to show his appreciation for their sacrifices.
A new profile in The New York Times revealed that, after production wrapped on "John Wick: Chapter 4," Keanu Reeves found a unique way to thank the stunt doubles that he pretended to kill on countless occasions. He gifted each of the film's 35 stunt performers a shirt listing the exact number of onscreen deaths they had in the film. Some performers died over 20 times, while one man was killed "five or six times" in the final battle sequence alone.
While the tee shirts are a pretty great gift, there's probably one thing that the "John Wick: Chapter 4" stunt team would like even more: an Oscar. The franchise's director Chad Stahelski recently outlined why he thinks it's time for the Academy Awards to begin honoring stunt work.
"There's not a single arguable reason not to have stunts in the Academy Awards," Stahelski said. "No one's going to deny that we are at least equal to every other department. We're part of every film, as much part of Hollywood lore as music, costumes, technical achievements, directing or cinematography. And none of the people in those departments will deny that. I just think we haven't had the talk."
Source: Read Full Article