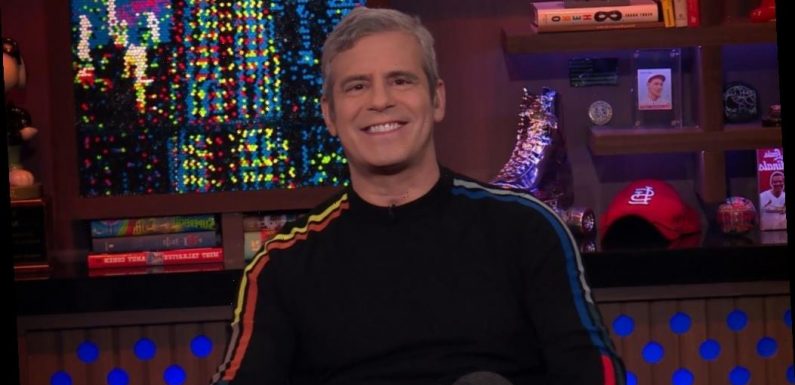 Bravo's Andy Cohen and Naomi Campbell have a few things in common, and one of them is a love for The Real Housewives franchise.
The pair have known each other for some time, but they've yet to work on an entertainment project together. Could that change? The Bravo boss and supermodel tossed around the idea of expanding the popular reality show into multiple countries in Africa.
'The Real Housewives' already exists in South Africa
Some longtime fans of the Bravo franchise may be unaware that a branch of The Real Housewives existed in Johannesburg, South Africa. Its first season aired in 2018 and featured a cast of six women. After the show went on a hiatus, it returned in the fall of 2019 with season 2.
But recently, another South African installment was introduced to audiences with The Real Housewives of Durban. Its cast includes Sorisha Naidoo, Ayanda Ncwane, Kgomotso Ndungane, Nonkanyiso Conco, Nonku Williams, and Annie Ludick.
The city is home to more than 3 million people and is the second largest in the country after Johannesburg. And #RHODurban has its own fan base and hashtag.
The series streams on Showmax, which is available to viewers throughout Europe, Africa, and Australia.
Naomi Campbell and Andy Cohen talk prospective African 'Real Housewives' franchise
Cohen appeared as a guest on Naomi Campbell's YouTube vlog and the two talked about his career with Bravo, favorite Watch What Happens Live memories, and The Real Housewives.
The model/host also asked about future Housewives locations and pitched Africa. "You know I want Africa," she said.
Cohen acknowledged that they'd spoken about the idea before, and Campbell has some thoughts. "You've got to do more than one country. You've got to do Nigeria, you've got to do Ghana," she suggested. She named Kenya and other countries as well.
Cohen lit up. "I need you to be the me of the African Housewives, and you can do all the reunions. You can be the EP," he said. They both agreed it would be fun and hilarious, with Cohen imagining it to be an amazing venture.
There's one thing Campbell insists on for her proposal. "We'd have to have a fashion segment on that show or some fashion on the side. Because the fashion we would get would be precious," she declared.
Cohen revealed 'Real Housewives of Miami' in development
Though another African spinoff is up in the air, a U.S. Housewives installment is currently in development. It's been years since The Real Housewives of Miami aired, but the series is poised to return to TV.
Cohen updated Campbell about the revival and shared that people have always wanted to bring it back. He noted the city's diversity and stated now seems like a good time to reboot Miami. There hasn't been any casting news yet, but the series is slated to stream on the Peacock platform with Cohen as an executive producer.
Fans should stay tuned to Bravo for updates about the Miami offshoot and to see if Cohen will take up Campbell's offer to team up for African spinoffs.
Source: Read Full Article