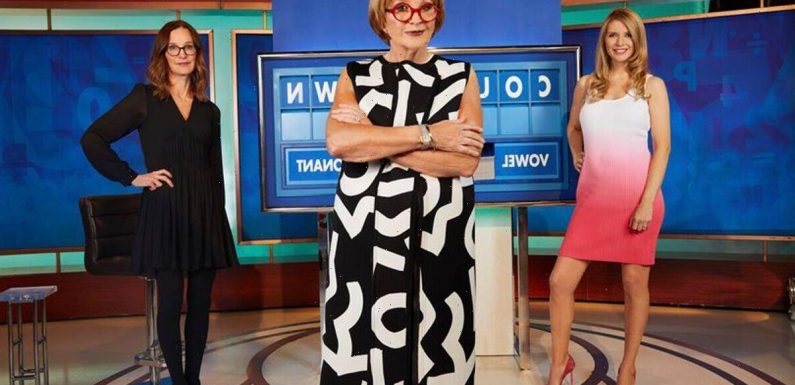 Countdown's Rachel Riley quizzed on 'feud' with Anne Robinson
We use your sign-up to provide content in ways you've consented to and to improve our understanding of you. This may include adverts from us and 3rd parties based on our understanding. You can unsubscribe at any time. More info
Anne Robinson has revealed she will be leaving her post as Countdown host after a year.
Channel 4 said a new presenter to replace the former Weakest Link star will be announced soon.
Anne said in a statement: "I've had a blast hosting this wonderful show. And I stayed longer than I signed up for. Now it is time for an older woman to take the reins.
"I hope too I've encouraged TV bosses to realise that not all women at the wrong end of their seventies are in care homes playing bingo and watching conjuring tricks.
"In fact the genius of Countdown is that it's a brilliant way to keep the brain exercised. I run 5k most days of the week.
"And I can now do an anagram at twice the speed I could this time last year.
"But I have grandchildren, a large garden and a home in New York, all deserving more of my attention."
MORE TO FOLLOW
Source: Read Full Article