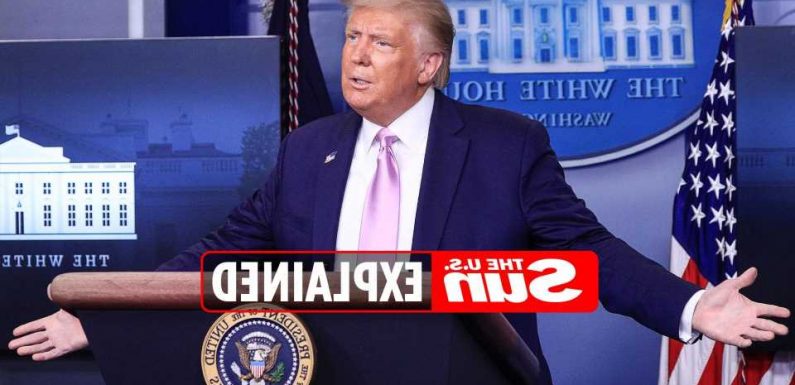 THE Met Gala is celebrated annually on the first Monday of May, as celebrities descend to New York City's Metropolitan Museum of Art.
Since 1946, The Met Gala has held an annual fundraising gala celebrating the Costume Institute's magnificent new exhibition on a changing theme.
Who is banned from the Met Gala?
The Met Gala was canceled in 2020 due to the coronavirus pandemic.
In September 2021, the event made its grand return ahead of its annual May date.
For 2021 and 2022 the Met Gala will be a two-part exhibition, presented in two areas of the Metropolitan Museum of Art.
Part one, In America: A Lexicon of Fashion opened in the Anna Wintour Costume Center on September 18, 2021.
Read more on The US Sun
Find out the reason why Zendaya could not make it to the 2022 Met Gala
In America: An Anthology of Fashion opened on May 5, 2022, in the period rooms of the American Wing.
Every year the world's best achievers in all the spheres of music, film, Broadway, fashion, and simple supernova personalities are invited to the grand ball.
The world will be eagerly waiting to see what the celebrity guests will be wearing on the red carpet.
However, viewers will probably not spot any of the celebrities below because they are reportedly banned from the event.
most read on the met gala
SHEER LUCK
Kendall Jenner sports sheer black gown at Met Gala amid 'boob job' rumors
Khloe slammed for 'boring' Met Gala look as fans say she 'WON'T be back'
Kourtney Kardashian & Travis Barker wear matching skirts at Met Gala
Kylie wears 'WEDDING dress' to Met Gala as fans think she 'married' Travis Scott
Tim Gunn