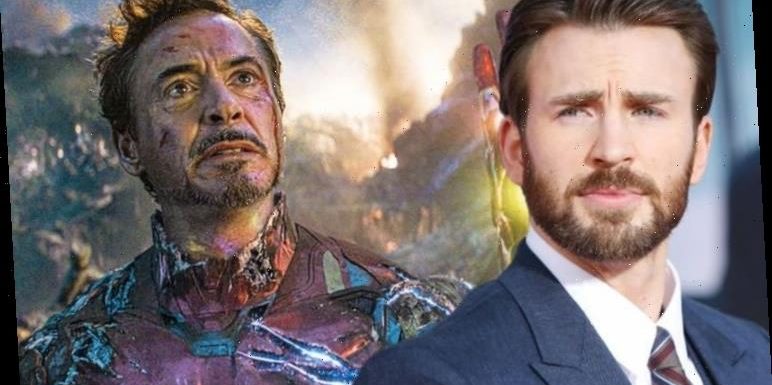 Avengers Endgame: Marvel reveals new teaser 'Thanos Won'
When you subscribe we will use the information you provide to send you these newsletters.Sometimes they'll include recommendations for other related newsletters or services we offer.Our Privacy Notice explains more about how we use your data, and your rights.You can unsubscribe at any time.
2019 film Avengers Endgame changed the landscape of the Marvel Cinematic Universe after the two tentpole figures in the series were removed from the story. Captain America (Evans) lived out a long and happy life with his wife, Peggy Carter (Hayley Atwell), while Iron Man (Downey Jr) died saving the universe from Thanos (Josh Brolin). In a recent interview Evans was asked if he would like to play any other Marvel hero.
Evans joked he would like to take on the role of Iron Man, saying: "The paycheques would be nice," before getting serious.
He explained: "The role is so fun, the role is… you know, he's the engine he's the life. But I suppose that's kind of signing up for failure.
"I don't think there is anything anyone on this planet can do that would somehow improve upon what Downey has done."
The 39-year-old actor moved on to talk about whether he could see another star taking on the mantle of Iron Man.
Evans' own legendary character, Captain America, is experiencing a resurgence at the moment with the arrival of Disney Plus series The Falcon and the Winter Soldier.
Within the show a new Captain America has been revealed, John Walker (Wyatt Russell), much to the dismay of Falcon (Anthony Mackie) and Bucky (Sebastian Stan).
At the same time, both Sam and Bucky have been struggling with the idea of taking over from Steve Rogers themselves.
Speaking about Iron Man, Evans said: "I don't consider that a role that's gonna be like a James Bond or a Superman or Batman, that somehow other people get a bite at the apple."
https://www.youtube.com/embed/aadH-oKwbUk
Evans shrugged, adding: "[Downey Jr] is Iron Man, the end."
And it sounds like the actor isn't keen to make a return as Tony Stark anytime soon, either.
When he was asked about making a comeback as the hero in recent weeks, Downey Jr said: "Well… I have alighted, for now. Real world to save. But never say never."
In January 2020 he expanded on the idea of stepping away from the role while talking with YouTuber Joe Rogan.
DON'T MISS…
Falcon and Winter Soldier: When it takes place after Avengers Endgame [INSIGHT]
Avengers Endgame Thor: Noobmaster69's unveiled as Winter Soldier star [NEWS]
Avengers theory: Real reason Doctor Strange gave Thanos the Time Stone [THEORY]
Downey Jr revealed: "For me starting up [as Iron Man] again is off the table. I feel I've done all I could with that character."
"There would have to be a super compelling argument and a series of events that made it obvious. And the other thing is I want to do other stuff!"
In the past year, Downey Jr's comments have been followed by various rumours that he would be making a return.
In particular, Hollywood and Disney insider Daniel Richtman has reported the 55-year-old star would be making two consecutive comebacks in upcoming Disney Plus TV shows.
Downey Jr's first rumoured return would be in upcoming show Ironheart, which follows Riri Williams (Dominique Thorne), a young woman with her own Iron Man-style power armour.
Tony is reportedly due to be Riri's artificial intelligence (AI) in the suit.
He is also said to be involved in flashback scenes during the upcoming Armor Wars series, which focuses on War Machine (Don Cheadle) fighting terrorists who got their hands on Tony's Iron Man suits.
The Avengers series is available on Disney Plus now.
Source: Read Full Article