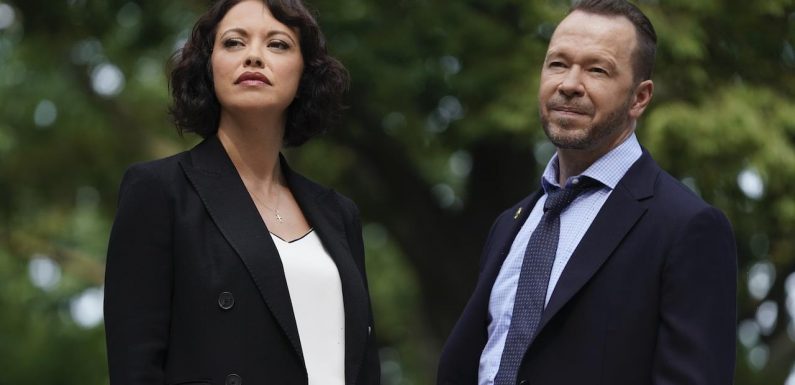 Blue Bloods is back, and so is Maggie Gibson (Callie Thorne). Some details about Maggie's conversation with Danny Reagan (Donnie Wahlberg) tease that he might change his love life for the better.
Maggie returns in 'Blue Bloods' Season 12
The first episode of season 12 is "Hate is Hate." The description of the episode revealed Maggie's return.
"As Danny consults a psychic to solve the murder of a young boy, Frank (Tom Selleck) is at odds with the mayor over how best to protect the city from an uptick in crime following a high-profile shooting," reads the description. "Also, Erin (Bridget Moynahan) investigates a decades-old case in which the primary eyewitness to the killing is her boss, D.A. Kimberly Crawford (Roslyn Ruff), who was 13 years old at the time, on the 12th season premiere of Blue Bloods."
Maggie has previously used her medium abilities to help Danny and Baez (Marisa Ramirez) solve crimes. It's an odd pairing, given Danny is skeptical. There have also been hints of a possible love triangle between all three.
Maggie convinces Danny to date women differently, 'He wakes up a bit'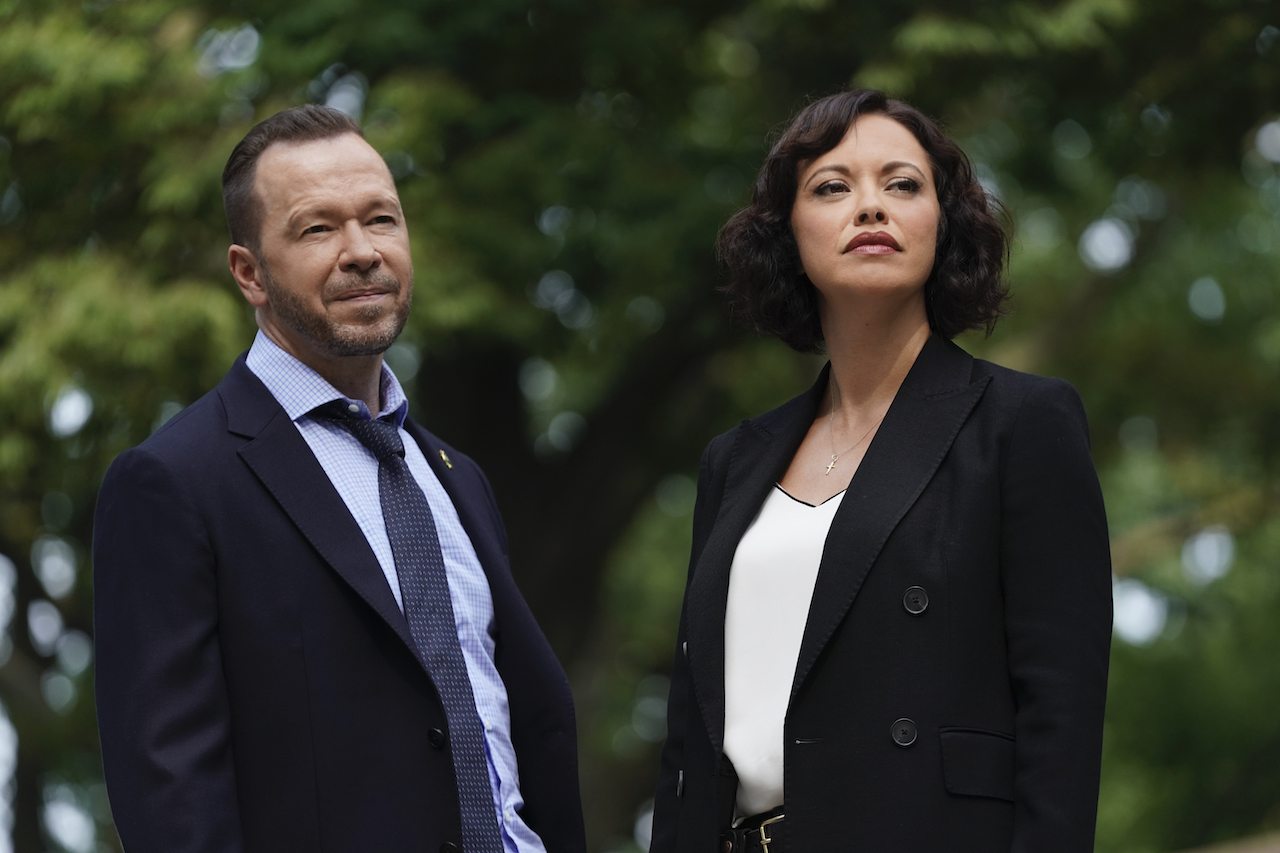 ​​RELATED: 'Blue Bloods' Fans Aren't Happy Danny Was Flirting With Someone Other Than Baez and Maggie
Maggie has already pushed Danny to move on after his wife Linda's (Amy Carlson) death several ways. It looks like she'll be back to push him to grow further.
TV Insider revealed Maggie will help him with a case where a toddler was killed in a shooting. The psychic also gets involved with his personal life.
"She [asks], 'When's the last time you went out with a woman, not to seduce her but for companionship?' And it strikes him—the clarity with which she sees him," showrunner Kevin Wade said. "Without spoiling the [scene's] end, her words affect him. He wakes up a bit."
This is interesting advice since fans haven't seen Danny do much seducing. But that wake-up call might lead to Danny dating women differently by looking for more. But it's unclear if fans will get to see that. Danny's recent relationship was hidden from the audience until it ended.
Will Danny find love with Maria Baez?
​​RELATED: 'Blue Bloods': Did Linda Send a Message to Danny from the Dead?
The woman Danny has found companionship with is his partner, detective Baez. They are friends and have to trust each other.
Last season, they became closer, with Danny inviting her over for family dinner. He also made it clear that he likes Baez just the way she is. Things also got awkward when one of their cases involved a man she used to date. 
Maggie's words could make Danny realize that building a relationship with someone he is already friends with could be a good thing. But the full scene has yet to be revealed. The new episode of Blue Bloods airs on CBS on Friday, Oct. 1.
Source: Read Full Article