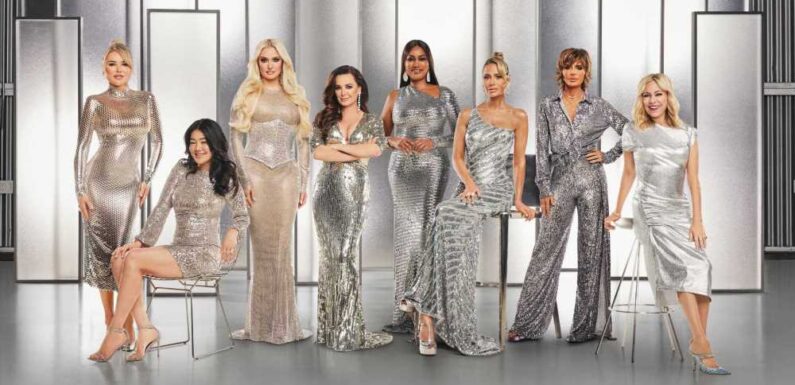 HALF of reality TV fans are so dedicated to the series they watch they consider some cast members to be part of their own family, according to research.
A poll of 2,000 adults who watch the genre found 27 per cent have debated with their real-life partners about how much reality TV they consume.
Nearly half (45 per cent) have followed the journeys of their beloved personalities for five or more years, with 47 per cent admitted they feel like one of the family as a result.
And, more than one in 10 (11 per cent) think they know more facts relating to their favourite reality TV personality than they do their own partner.
Among the top 10 best-loved shows are The Great British Bake Off, Below Deck and Made in Chelsea, with 40 per cent of reality watchers enjoying the genre because it's easy.
Others like reality TV as they can turn their mind off and relax (33 per cent) and it makes them laugh (30 per cent), while 27 per cent simply love the drama of it all.
Read More on reality TV
Big Brother reboot promises wannabes a shot at 'an incredible amount of money'
Love Island to make major change for new series aimed at helping viewers
The top genres of shows are those of cookery (31 per cent) such as Top Chef, true crime (26 per cent) and dating (26 per cent) including Love Island.
This research was commissioned by Hayu, the all-reality streaming service from NBCUniversal (NBCU).
Hendrik McDermott, MD EMEA Networks, Hayu and Direct-to-Consumer, NBCU commented: "Reality TV is a genre that evokes huge passion that, at its very core, is about relationships – what makes them and what breaks them, be it The Real Housewives, Below Deck or Top Chef franchises, Vanderpump Rules or Keeping Up With the Kardashians.
"It keeps audiences coming back for more.
Most read in Reality
Here's who's made it through to the Britain's Got Talent final so far
New Gladiators line-up in FULL – from an NFL star to a Team GB sprinter
I won BGT and this is what really happens backstage at the live shows
Inside the life of BGT finalist Amy Lou Smith
"It's escapism from the reality of life, a time to take a moment for oneself and an opportunity to relax, and the results have clearly highlighted this."
Other reasons people love the genre include escape from everyday life (26 per cent) and the personalities being so different from the people they know in real life (17 per cent).
While 13 per cent enjoy that the personalities say and do things they never would.
But 15 per cent of 25- to 34-year-olds are finding career inspiration from reality TV, as some shows offer a look into other forms of employment from the those they currently have.
It also emerged that 31 per cent feel their lives aren't as interesting as those in their favourite reality TV programmes.
However, a sassy 43 per cent believe other people would be interested in a show about their life.
Of those surveyed, via OnePoll, 14 per cent admit nearly half of their weekly TV intake is reality TV – and 37 per cent said it would be very unlikely for them to stop watching altogether.
Hendrik McDermott added: "Hayu is the home of reality TV with hundreds of shows and thousands of episodes available the same day as the USA.
"There are no spoilers and there is no waiting, which we know is key for subscribers who want to see their favourite content first.
Read More on The Sun
Shoppers go wild for Matalan's 'dress of the summer' & it's just £17
Mum issues warning over why you should never put 'cute' headbands on your baby
"It's great to see that some shows are inspiring people to investigate different career options.
"And we understand why some TV show personalities almost feel like part of the family."
BRITS' TOP 20 FAVOURITE REALITY TV SHOWS
Britain's Got Talent
The Great British Bake Off
Master Chef
The Apprentice
Love Island
Married at First Sight (including Australia, UK, USA etc)
Below Deck (inc. Below Deck Med, Below Deck Sailing Yacht, Below Deck Down Under)
Top Chef
Made in Chelsea
The Real Housewives Franchise (including Beverly Hills, New York, Atlanta, Salt lake City etc.)
Interior Design Masters with Alan Carr
Catfish
Keeping Up With The Kardashians
The Bachelor
The Only Way is Essex
RuPaul's Drag Race
Teen Mom
Glow Up
Project Runway
The Real World
Source: Read Full Article