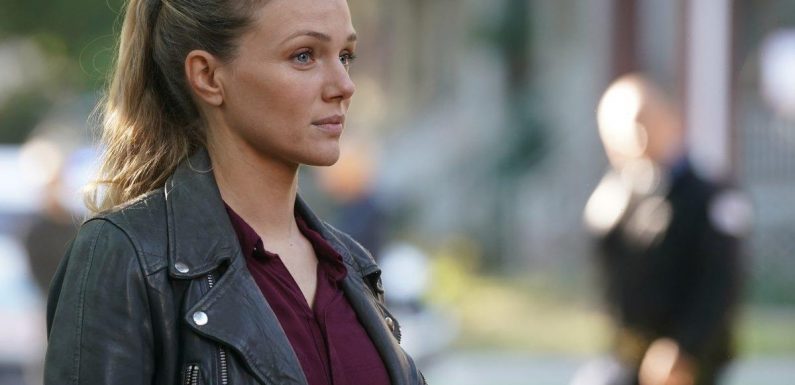 NBC's One Chicago fans can't wait for Chicago Fire Season 10, Chicago Med Season 7, and Chicago P.D. Season 9 to return in 2021. The shows officially went on holiday break after episode 8 aired on Nov. 10, 2021. So, when does Chicago P.D. Season 9 return from the break? Here's what we know.
Is 'Chicago P.D.' Season 9 on tonight, Nov. 24, 2021?
Chicago P.D. Season 9 Episode 8 left fans on a major cliffhanger. So far this season, we've watched Hailey Upton grapple with killing Roy Walton, Kim Burgess's shooter. And episode 8 showed the FBI growing suspicious of Walton's disappearance.
So, is Chicago P.D. Season 9 on tonight, Nov. 24, 2021? Fans know the show is currently on a break, and it seems NBC isn't airing reruns of the show, either. Chicago Med fans can rejoice, as Chicago Med Season 7 Episode 1 airs Nov. 24, 2021, in its usual time slot of 8 p.m. EST. NBC will air a Thanksgiving special of Saturday Night Live during Chicago P.D.'s usual time slot.
For fans who hope to catch up on everything that's happened through the current season thus far, Hulu has all eight episodes available to stream. Additionally, Peacock has the show available for streaming.
When does the show return from the holiday break?
When does Chicago P.D. Season 9 return from the extended holiday break? According to the One Chicago Twitter, fans can expect new Chicago P.D. content on Dec. 8, 2021, at 10 p.m. EST.
"We're just as bummed as you are," the Twitter post from One Chicago that announced the break reads. The post also states the shows will return with episode 9 on Dec. 8.
Once episode 9 airs, fans will have to wait, once again, for more new content. The Dec. 8 episode allegedly marks the fall season finale for all three One Chicago shows, One Chicago Center reports. While this means we'll finally get some answers to burning questions episode 8 left us with, it means fans should also prep for an additional three-week break until 2022 when the seasons will resume.
Is Hank Voight leaving 'Chicago P.D.'? Jay Halstead holds all the power in season 9 episode 8
While fans await Chicago P.D. Season 9 Episode 9, viewers want to know what's going to happen to Jay Halstead, Hank Voight, and Hailey Upton. In episode 8, the FBI tried to crack Upton and get her to confess to knowing what happened to Roy Walton — but she refused. Unfortunately, Halstead is still in an ultra-tricky position. Agent Walker North finds Walton's body and gives Jay Halstead a choice. Either Halstead can help the FBI put away Hank Voight for doing away with Walton's body, or Halstead and Upton will go down for Walton's death.
With Halsted in such a tricky position, fans are wondering if Hank Voight is leaving Chicago P.D. While it's unclear how the rest of the story will unfold in season 9, One Chicago Center reports there's no reason to suspect Voight actor Jason Beghe will leave the show. Voight is central to the series, and Beghe hasn't given any indication he's awaiting an exit.
We're anxious to see what happens with Voight, Halstead, and Upton in the season finale.
Chicago P.D. Season 9 airs Wednesdays at 10 p.m. EST on NBC.
Check out Showbiz Cheat Sheet on Facebook!
Source: Read Full Article