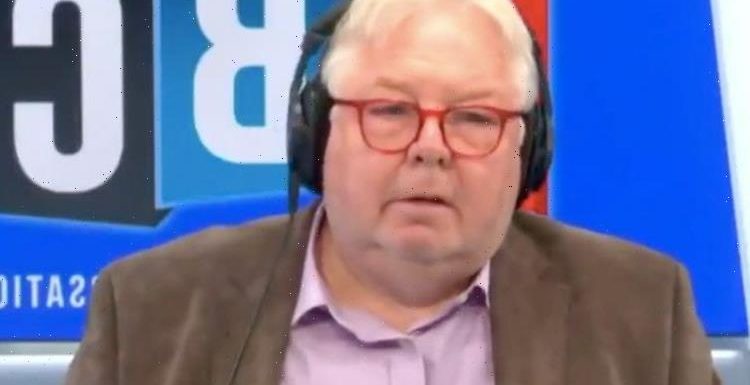 CO2 shortage: Meat industry boss warns of Christmas food supplies
We use your sign-up to provide content in ways you've consented to and to improve our understanding of you. This may include adverts from us and 3rd parties based on our understanding. You can unsubscribe at any time. More info
Meat industry boss David has warned that festive favourites such as pigs in blankets and turkey could be missing this Christmas, saying the situation "has be to resolved". The warning came as the government said it had been holding emergency talks with meat processors amid a shortage of carbon dioxide.
LBC host Nick Ferrari asked the caller: "In a little over three month's time, many people will hope to be sitting down to a traditional Christmas dinner.
"Is that at risk?"
The meat industry boss replied: "The poultry side. Yes, it is at the end of the day."
"They have been fairly vocal, same as us.
"It's critical to the food supply chain for pigs and poultry, and all of the products that we produce from pork, from fresh pork to sausage to bacon.
"It runs right across the sector."
The host said: "So we've got days really. Obviously not so much poultry, but for the pork industry.
"This needs to be resolved in days, not weeks."
The caller continued: "Indeed, absolutely. And we're really confident.
"We had a meeting with government yesterday, that this situation will be resolved. It has to be resolved.
"We are not the only users of co2, the nuclear industry use it.
"So do the NHS and other sectors for things like ripening fruit for instance."
CO2 is used in the meat industry to stun animals before slaughter.
The slaughter process has two stages: Stunning and 'sticking' (neck cutting).
Stunning causes an animal to lose consciousness so the animal can't feel pain when it's slaughtered.
Iceland boss Richard Walker has previously told BBC Radio 4's Today programme that UK food supplies will be under threat long before Christmas.
He said: "This is no longer about whether or not Christmas will be okay, it's about keeping the wheels turning and the lights on so we can actually get to Christmas. "This could become a problem over the coming days and weeks, so this is this is not an issue that's months away."
Source: Read Full Article