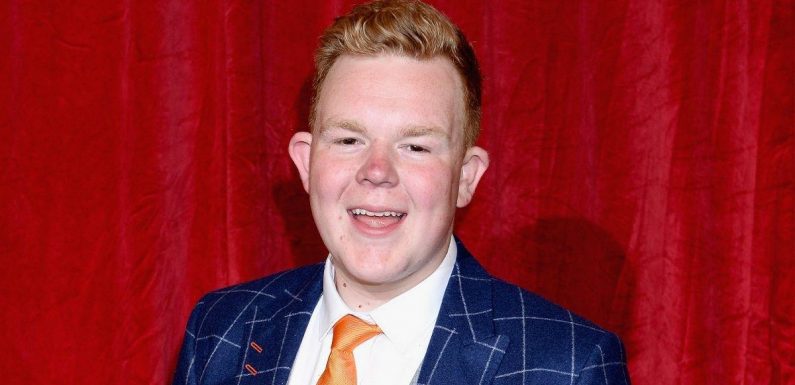 Coronation Street star Colson Smith had the support of his loyal legion of fans as he continued to show off his impressive weight loss.
The 24-year-old, renowned for his role as PC Craig Tinker on the iconic soap, has undergone a radical transformation in recent years.
The actor, who first appeared on Corrie back in 2011, has dropped over 10 stone in the last two years alone.
READ MORE: Corrie's Colson Smith shares secret axed storyline that sparked his epic weight loss
And Colson is no stranger to showing off the results to his followers – much to their delight.
On Thursday (February 16) Colson took to his Instagram to share a video of him getting ready to embark on a mammoth run.
The soap star is currently preparing for the ultimate challenge as he recently announced he's signed up for the Stockholm Marathon.
And on Thursday, he decided to take his followers along for the ride as he prepared for the marathon.
In the clip, he can be seen running in a woodland area while sporting black sportswear and bright orange trainers.
Colson captioned the video: "Stockholm Marathon Prep Run Number 2."
He also included his intervals and speed work in the caption, before adding: "With a chilled run either side – Loved it."
Plenty of Colson's fans rushed to the comments section to praise the soap star.
"Yes Colson, smashing it," proclaimed one follower.
Another added: "You look amazing."
"Well done you're looking very fit. Such a transformation," gushed a third fan.
"Impressive! Good luck and well done," penned someone else.
Colson dropped 10 stone after a lifestyle overhaul which saw him take up running and a strict gym routine.
He also documented his weight loss journey in the YouTube documentary, Bored of Being The Fat Kid, and told Runners World: "I was always the fat kid. It's kind of the identity I ended up with.
"I was ready to kind of change that and move on from it."
READ MORE:
ITV The Games Colson Smith reveals reason he couldn't swim
Soap stars who went bankrupt – Corrie legend, King of the Jungle to rom com icon
Corrie's Colson Smith unhappy as ITV soap shares 'unflattering' photo of him
For more of the latest showbiz and TV news from the Daily Star, make sure you sign up to one of our newsletters here.
Source: Read Full Article