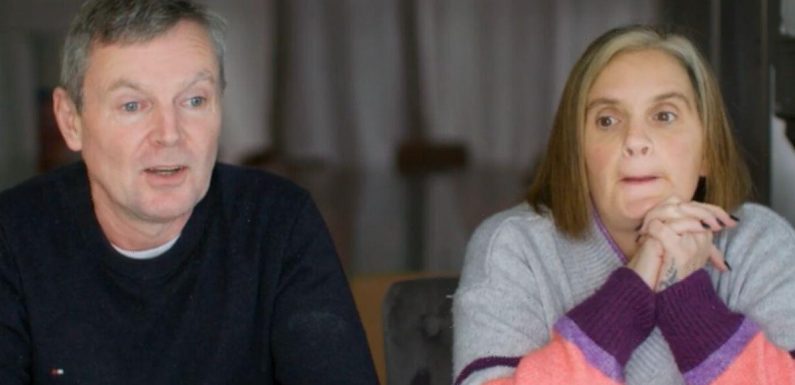 22 Kids And Counting slammed over 'tone deaf' remarks
We use your sign-up to provide content in ways you've consented to and to improve our understanding of you. This may include adverts from us and 3rd parties based on our understanding. You can unsubscribe at any time. More info
Sue and Noel Radford, who share 22 children together, feature in the popular Channel 5 show, 22 Kids and Counting. However, the family sparked outrage in the latest episode after they enjoyed a holiday in Disneyland in Florida despite complaining about the cost of living crisis when they got back. Sue even told her family that she wanted to move to America.
At the beginning of the episode, the Radford's house was plunged into darkness after they ran out of electricity on their meter.
As Sue lay in bed, she fumed: "It's ridiculous, I'm sure I put £50 on that yesterday morning.
"This is getting beyond a joke, it really is ridiculous."
As Noel went to check their electricity meter, he explained: "We have a top-up thing which we like.
"It's handy because you keep on top of your bills and you don't run up a big bill.
"But it's just getting crazy stupid, we feel like we're down the shop every day topping up."
The couple's son Max decided to take matters into his own hands by trying to figure out what was costing them so much money as a family.
Their daughter Chloe, who lives with her boyfriend's parents also aired her concerns about how they were going to cope when they moved out.
"How much electric have you used in the last month?" Max asked his dad.
"How much electric have we used?" his dad repeated before adding: "Max, I wouldn't like to think, it's a lot."
"I have been to the shop four times," the 15-year-old said as his dad admitted they had used about £600 a month.
"That's too much," Max said as he explained he was going to figure out a way to cut their electricity usage down.
However, the segment sparked outrage among viewers and many took to social media to share their thoughts,
Robert fumed: "Love that the Radfords are complaining about the cost of living a few episodes after their £20k+ trip for 26 of them to Florida and a new motorhome… pull the other one #22kidsandcounting."
Sara said: "B****y hell! Now Chloe is moaning about the cost of living yet they managed to fit in a holiday abroad. You can't do that if you're skint. #22kidsandcounting."
While Jade added: "Moaning about bills, yet they're able to fork out for a hot tub and jetting off to Florida #22kidsandcounting."
"What a load of s***e this #22kidsandcounting is! Other week they splashed out on what had to be a £20k hot tub! Last week they jetted off to Florida and the week before that she went and bought a motorhome. This week they're moaning about the bills. F**K off," Paul Lymer raged. (sic)
Twitter user @Beth25083263 went on to comment: "It's hard to believe a family that bought a £40,000 hot tub, camper van, holiday in Florida is so skint… #22kidsandcounting."
Noel went on to brand the programme "tone deaf", he said: "Doesn't Channel 5 realise how tone-deaf they are with having #TheRadfords go on about the effects of cost of living when they brag about how well off they are with Flordia, hotubs and motorhomes? Shows how scripted it is #22kidsandcounting." (sic)
Jo said: "So they moan about cost of living then give loads of cupboard food away which will keep for ages! Makes absolutely no sense. They either have enough money or they don't! #22kidsandcounting."
Other fans loved watching the Radford family on the show, with @animalmad08 tweeting: "The Radfords are absolutely amazing. Such a lovely family!"
Express.co.uk has reached out to Channel 5 for comment.
22 Kids and Counting is available to watch on Channel 5.
Source: Read Full Article