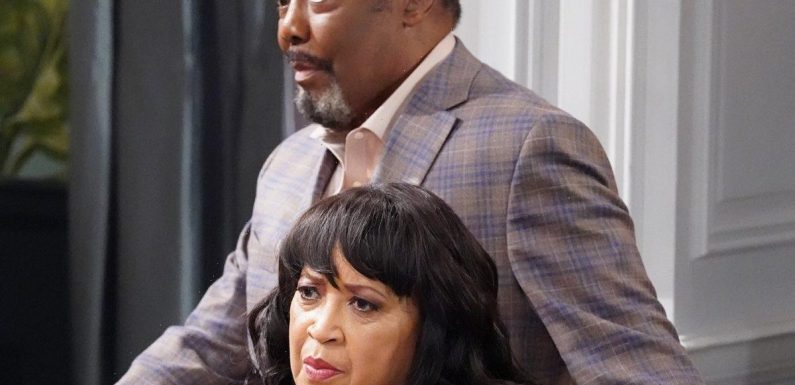 Days of Our Lives seems bound and determined to make poor Abe Carver suffer as much as possible. As if it wasn't enough that he got shot by an inept DiMera soldier, his wedding day got torched thanks to a devilish influence. Paulina, meanwhile, was left reeling from all the secrets that got spilled. Now the good news is, there are no more secrets and lies. The bad news is, the truth may have come at the expense of Abe and Paulina's happiness. What a week this was on Days of Our Lives, to be sure.
This was a bad week for Paulina Price on 'Days of Our Lives'
Paulina certainly went through it this week on Days of Our Lives. She had quite a devil of a time between her meddling mother, Olivia, and the devilish influence of her wedding officiant Dr. Marlena Evans. Now, though, all her secrets and lies are out on the table. And there's no more hiding from Abe.
The problem, of course, is that her relationship with both Chanel and Lani has been left in tatters. Now that Lani knows the truth about her parentage, she feels lost and alone. "Boy, does Chanel Dupree (Raven Bowens) know how to make an entrance, or does she know how to make an entrance?" reports SoapHub. "Not only did she bring Paulina Price (Jackée Harry) and Abe Carver's (James Reynolds) wedding to a screeching halt, but she also upended Lani Grant's (Sal Stowers) entire existence with the news that they share a mother…and Chanel certainly wasn't birthed by Tamara!"
Thanksgiving is definitely going to be mega-awkward in Salem this year!
Her relationship with Abe is in serious jeopardy
So, Paulina's relationship with her daughters isn't the only thing in jeopardy. According to Soaps @ SheKnows, Days of Our Lives featured Abe storming off, unable to deal with all the secrets and lies. Now, fans of the show know that secrets and lies have a lot more layers than they initially believe. But, the truth is, we just don't know how much more Abe can take in the coming weeks. He's certainly been through enough — and he doesn't need to go through more. (And Paulina really should have come clean with him before the wedding, to be fair.)
But is it over between them?
This week's Days of Our Lives featured Abe making clear that there would be no wedding with Paulina — "not now, and not ever," according to Celeb Dirty Laundry.
But is this really the end of Paulina and Abe? That remains to be seen. After all, Paulina's feisty mother Olivia pointed out that the "headshrinker" (that'd be Marlena) had a devilish way about her. Olivia might be a pain in the butt, but she never met a truth she didn't like. Can Paulina and Abe get it back together after "Mar-Devil's" true identity is exposed?
We'll just have to tune in to upcoming episodes of Days of Our Lives to find out for sure.
Source: Read Full Article