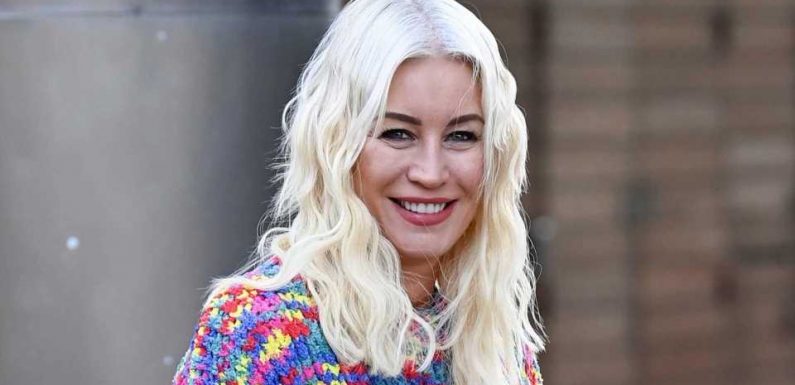 TV STAR Denise van Outen has opened up on her "terrible" blind date with a "very scruffy" man.
Denise, 48, discussed some of the worse dates she'd been on and admitted and this one came up trumps.
The blonde beauty was a well known face on screens at the time of her blind date, and was surprised to see the man she was meeting had put no effort into his outfit.
Chatting to The Sun, Denise explained: "I told my friend Alfie, if this goes really badly I'll give you the nod to get in touch with me.
"So then I go on this dinner date with this guy, and I'd made such an effort to get dressed up and I wanted to look and feel nice.
Read More on Denise van Outen
Denise van Outen admits she'd marry again as she opens up on boyfriend Jimmy
Denise Van Outen looks incredible in no make-up selfie as she poses in swimsuit
"I should've seen the red flags anyway because he asked me to book the restaurant and I didn't know where to go. So I thought ok I'll book it but any sensible person would look and see what the restaurant is like and see what the dress code is."
When she met the man on her blind date, Denise was shocked to see he'd opted for a very "scruffy" outfit.
She continued: "I like to get my heels on and dress up, but he turned up so scruffy. He came like he'd just been sat in front of the telly in a grandad cardigan and just looked so scruffy.
"At this point I was on the TV, and he turned up scruffy and I just said why did you not make any effort.
"But anyway my mate Alfie who had promised he'd get me out of it, I sent him a message and I waited and he didn't get back to me. He said the next day that he fell asleep really early and so he couldn't save me."
The mum-of-one is now loved-up with boyfriend Jimmy, after they hit it off and went public in June 2022 at the 12th annual Grand Prix Ball in London, after keeping their relationship secret for several months.
Most read in TV
The Masked Singer's Knitting is UNMASKED as 90s popstar in double eviction
I'm A Celeb winner's daughter set to enter the Love Island villa
Hollyoaks' Jessica Fox mum shamed over her baby bump as pregnant star hits back
How Freddie Flintoff was hurt filming Top Gear as details of crash revealed
And their relationship has blossomed over the months, with the pair's families having met, a close bond between their daughters being formed, and even spending their first Christmas together.
And Denise said she'd "marry again," adding: "For me, it's a bit too early for anything like that you know. But I'd never rule out marrying again and I've always said that, if it feels right, but things are really heading in the right direction so we'll wait and see."
Denise has teamed up with Breakdown provider Britannia Rescue to help Brits in need of rescue from boring dates using a very clever new service, after having been left in awkward dating scenarios herself.
The hotline will operate from the 1st – 13th February 2023 between the hours of 5pm-9pm, Thursday-Saturday. All you need to do is text or WhatsApp "I need a Dateside Rescue" to 07830794713. Messages must include the phrase "Dateside". All texts will be charged at your standard network rate.

Source: Read Full Article