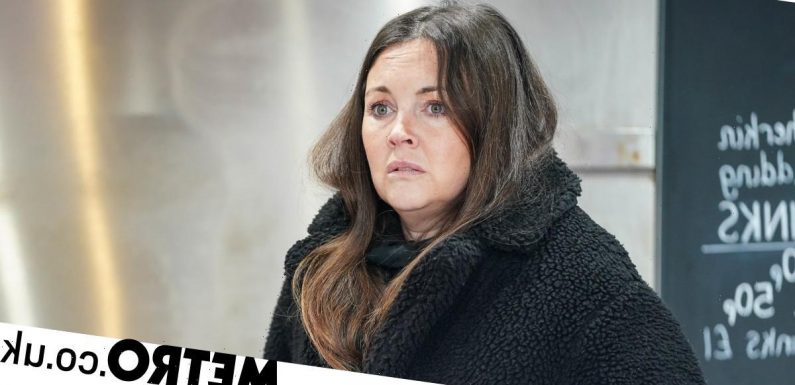 Stressed. That's the word we'd use to describe Stacey Slater (Lacey Turner) in EastEnders right now.
As well as dealing with the fact her 12-year-old daughter, Lily (Lillia Turner) is pregnant, Stacey is also in the middle of dealing with the cost of living crisis, just like us all.
The beloved character is trying to make ends meet and get enough money to put food on the table – but it's not easy.
Upcoming episodes will see Stacey head into the pub and ask Linda (Kellie Bright) for some shifts behind the bar.
While Linda will leave Stacey disappointed, Jean (Gillian Wright) then manages to secure some extra cleaning work, but the exhaustion and working too hard will eventually see Stacey make a trip to A&E after accidentally scalding her hand when opening the bap van.
As if that wasn't enough, we also have the small matter of the Christmas Day flashforward to think about, which saw Stacey standing over a dead body with blood on her hands.
Honestly, she's a busy one!
With money tight and Stacey struggling, Lacey Turner has teased what's ahead for the Slater family, revealing her character would 'go to whatever lengths she'd have to go to protect them.'
'She's not a quitter, so she'll keep trying and keep going until she physically can't do anymore', she added.
'I think for her, as long as her kids have eaten, they're warm and they're clothed, then she's happy and everything else doesn't really matter. She's lucky that she's got a lot of people around her so that she can go out at night to do office cleaning jobs. She's got Martin, Eve, Jean, Alfie, Freddie and all these people to help with the children.
'So, she's lucky in that sense but I think, like any person, it's hard to juggle two jobs, three children, school, food etc.
'She's struggling but somehow manages, but I think that's down to her good support network.'
Is enough being done to support people through the cost of living crisis? Have your say now
Source: Read Full Article