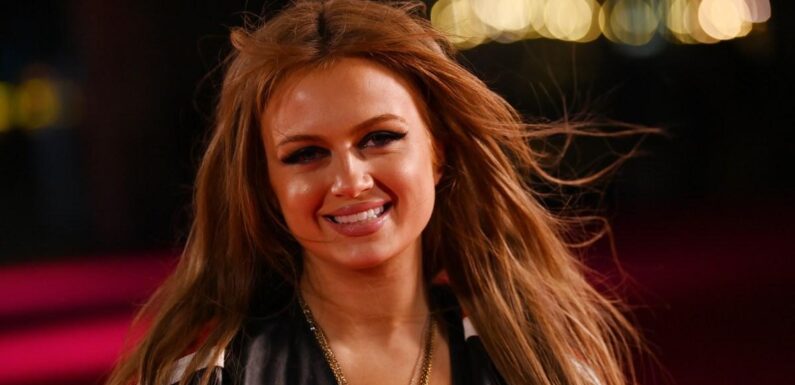 EastEnders star Maisie Smith has shared her love with the victims of the Morocco earthquake just days after leaving the country herself.
The rare, devastating earthquake, which reduced a number of buildings in Marrakech to rubble, had a magnitude of 7.2 and has tragically claimed the lives of over 2,000 people.
Tremors of the quake in North Africa were said to be felt as far as Portugal and Algeria.
The quake is the deadliest in the country since a 2004 tremor in Al Hoceima in the northern Rif mountains, which killed over 600 people.
The Tiffany Butcher actress revealed on Instagram that she had flown back from Marrakech just a few days ago, narrowly avoiding the tragedy.
To view this video please enable JavaScript, and consider upgrading to a webbrowser thatsupports HTML5video
'I can't believe it,' she captioned a picture of herself strolling through the Medina in Marrakech.
'We only just flew back from this beautiful country just two days ago.
'My thoughts are with all the victims and the families of those who lost their lives in this tragedy.'
https://www.instagram.com/p/Cw5iE0cNjzr/
Maisie visited Morocco with boyfriend, and fellow Strictly Come Dancing 2020 competitor, Max George, and gave fans an insight into the trip with pictures on her Instagram.
She received a number of compliments from fans as she posed by the pool in the sunshine, as well as three love heart emojis from beau Max.
The actress is perhaps best known for her work on EastEnders, having joined the show at just six years old.
In 2021, she left the show, as character Tiffany decided to head off to Germany with brother Liam, leaving husband Keegan behind.
However, she has since revealed that she is 'sure' she will return to the show in future.
Source: Read Full Article