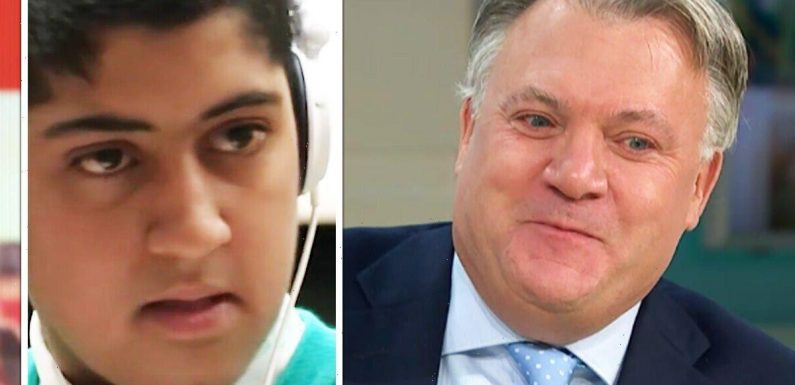 Ed Balls tears up at Educating Yorkshire child with stutter
We use your sign-up to provide content in ways you've consented to and to improve our understanding of you. This may include adverts from us and 3rd parties based on our understanding. You can unsubscribe at any time. More info
Former Labour MP Ed Balls showed Good Morning Britain viewers a more vulnerable side to him when he fronted the latest instalment of the ITV news programme with Susanna Reid. The presenters interviewed Musharaf Asghar who touched the hearts of Educating Yorkshire viewers a decade ago as he struggled with a stammer. Balls, who shared how he also used to stutter, started welling up as Musharaf explained how he has become a public speaker.
Balls started getting emotional as footage of Musharaf as a student on the programme Educating Yorkshire was played to ITV viewers.
A tearful Ed said following the clip of Musharaf stammering as a youngster: "It gets me every time."
Reid said: "I feel like a proud mum, how are you doing? What was it like to watch it back?"
Musharaf praised his teacher, Mr Burton, for supporting him as a pupil and revealed he has recently graduated in broadcast journalism.
More to follow…
Source: Read Full Article