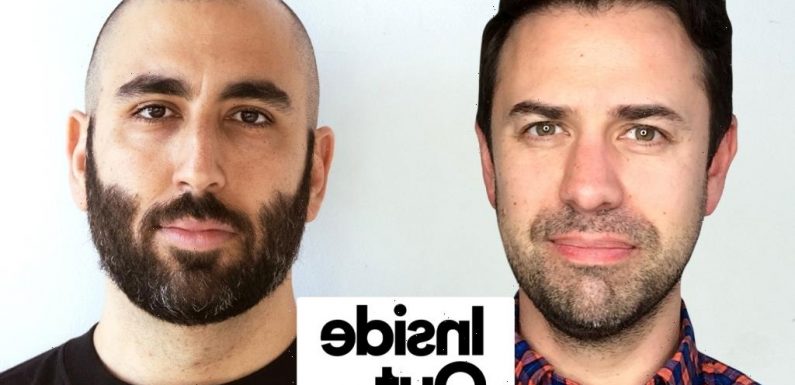 EXCLUSIVE: Inside Out LGBTQ film festivals has announced a change in the organizational structure through the adoption of a co-leadership model. Elie Chivi has been named the festival and organization's Co-Head and Executive Director, and Andrew Murphy the Co-Head and Artistic Director, with each sharing leadership and decision-making responsibilities.
Chivi had held the role of Director of Development at Inside Out since August 2020 and Interim Co-head since March 2021 and brings more than 12 years of operational and strategic leadership experience, with an added focus on work in fundraising, sponsorship and partnership management in the non-profit sector. As Executive Director, Chivi will be responsible for the successful operations of Inside Out and continue to establish and maintain effective partnerships with a wide range of stakeholders, strategic partners, members, and corporate, government, and individual supporters. Together with Murphy, Chivi will continue to build and grow the Inside Out brand, profile and reputation by promoting queer storytelling as a tool for empowerment, education and social justice.
Related Story
Inside Out 2SLGBTQ+ Film Festival Winners Include 'We Will Never Belong', 'Homebody', More
Murphy stepped in as Interim Co-Head last year and brings more than two decades of festival and curatorial experience to the position, having managed programming at the Atlantic Film Festival for 10 years and co-creating ViewFinders International Film Festival for Youth before joining Inside Out as Director of Programming in 2012 to help expand the festival's international profile. Murphy will continue to lead the artistic direction of Inside Out, with an increased focus on barrier-free industry development and streaming and studio relations, while building on the success of spearheading the world's only 2SLGBTQ+-focused film finance forum now in its seventh year.
With their roles as co-geads, Chivi and Murphy will co-lead festival strategy, board governance, human resources, and the fiscal and operational management of the organization.
A key piece to Inside Out's move is the promotion of Jenna Dufton to Director of Festival Programming. Having joined Inside Out in 2015 as Programming Coordinator, Dufton will continue to lead the day-to-day management of festival programming, overseeing all festival-related content and programming committees, while contributing to the fest's creative vision, audience development and guest experience. Dufton continues to build on the festival's reputation for championing diverse voices and diversity of representation by managing the RE:Focus program of grants and professional development for women, trans, and non-binary filmmakers.
In December, Inside Out launched a three-year strategic plan that will guide the festival to its 35th anniversary in 2025. Core strategic pillars include programming and exhibition, industry development, accessibility and equity, community outreach, and enhancing organizational capacity.
The 33rd Inside Out 2SLGBTQ+ Film Festival will take place in-person and online from May 25-June 4, 2023. The seventh Finance Forum will take place as a hybrid edition May 31-June 2 in Toronto, with organizers now accepting market-ready feature, documentary and Canadian series projects (via FilmFreeWay).
To date, nearly 40% of projects that have participated in the forum since 2017 have been financed, produced, released or will be going into production this year.
Must Read Stories
'White Lotus' EP Teases Season 3; Spielberg Tribute & Presser; Reviews; More
Don Lemon Returns To 'CNN This Morning' After Apologizing Again For Comments
Renewals For 'NCIS' Duo, 'CSI: Vegas', Reality Staples & More But Not 'Blue Bloods', Others Yet
'Parade' Star Ben Platt Responds To "Disgusting Group" Of Antisemitic Protesters
Read More About:
Source: Read Full Article