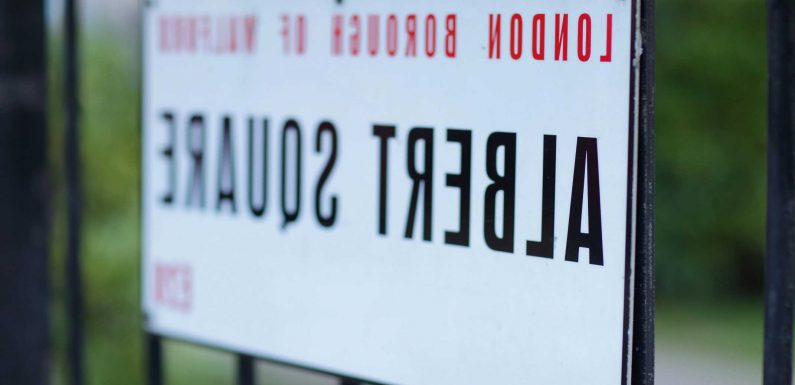 EASTENDERS faces a shock triple exit as beloved characters prepare to move abroad.
Ricky – played by Sid Owen – starts to make plans to return to Germany.
He has got custody of Janine's daughter Scarlett, following her mum's arrest, and plans to take her with him.
Since he arrived back in Walford, Ricky has started to reconnect with his ex-wife Sam Mitchell (Kim Medcalf).
He discussed his plans to move abroad with her and asked her to consider coming with him.
Next week, Ricky is excitedly making arrangements for his new life with Scarlett and Sam – but Sam is worried about telling her son Ricky Jr. that she's leaving.
read more eastenders
EastEnders legend Rita Simons has £2k 'Cinderella' facelift
Enders fans convinced they've solved incest twist ahead of Lola & Jay's wedding
Remember Eastenders' pregnant teen Demi Miller? Here's what she looks like now
Elsewhere, Martin threatens to tell the Branning's, and says the police must be told that Ricky Jr. is the father of Lily's baby.
A terrified Lily goes to find Ricky Jr. and breaks the news.
He rushes off in a panic, bumps into Sam and blurts it out.
She blows her chance to console him and upsets him by revealing she's moving to Germany.
Most read in Soaps
Coronation Street spoilers: Tyrone Dobbs caught cheating on wife Fiz
Beloved soap star signs whopping five-year deal to stay put
Corrie fans call out 'ridiculous' blunder with Summer Spellman kidnapping plot
Martin Fowler makes a discovery about pregnant daughter Lily in EastEnders
Meanwhile, Ricky is choosing an engagement ring for Sam while she is busy trying to make things right with Ricky Jr.
Phil and Kat can't believe Sam still plans to go to Germany, given Ricky Jr.'s situation.
She goes to the Branning's to explain why she has to go, but Jack is furious as their son could face criminal charges.
Later, Sam sees Jack andRicky Jr. leaving for the police station and feels awful.
But then she turns around to find Ricky down on one knee holding an engagement ring.
Sam turns up to support her son at the police station.
After Jack loses his temper, Sam sits in with Ricky at the interview, and he's glad to have her there.
Back in Walford, Ricky is stressing that Sam is so late they might miss their plane.
She finally arrives, and Ricky chivvies her to get moving.
Read More on The Sun
I'm a speed camera officer… here are three myths drivers always get wrong
You're charging your iPhone wrong – how to make it charge much faster
Will Sam leave with Ricky and Scarlett?
EastEnders airs Monday, Tuesday, Wednesday and Thursday on BBC One.
Source: Read Full Article