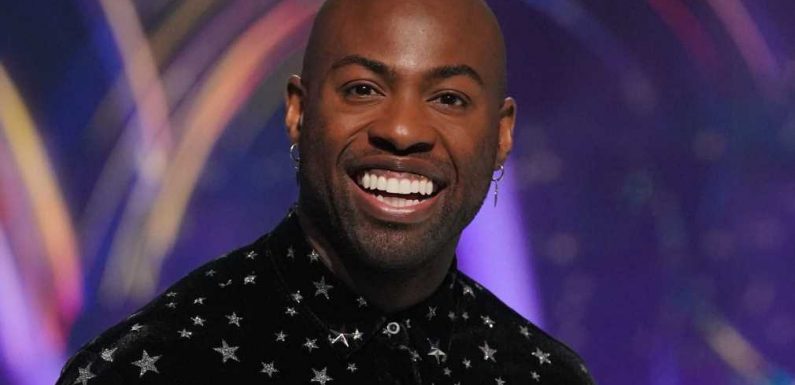 DANCING On Ice star Darren Harriott has suffered a nasty injury just days before his first live performance.
The comedian, 34, revealed a gory gash on his arm on Instagram after visiting the show medic.
Darren, who is partnered with skating pro Tippy Packard, wrote: "Blade sliced my arm open during a lift…we think, we don't even know how it happened I didn't feel it..we just saw the blood lol."
But it isn't enough to keep Darren off the ice, with him adding: "Still all good for Sunday!".
Earlier this month the stand-up star reflected on his tough teen years that saw him carry a knife as part of a gang in Birmingham.
It was his own gang turning on him, on New Year's Eve 2004, that finally made him walk away.
READ MORE ON DANCING ON ICE
Dancing On Ice's Joey Essex breaks his silence on snog with Maura Higgins
Shocked Ekin-Su reveals 'clue' she'd avoid skate-off on Dancing on Ice
He said: "We had an argument. I can't remember what it was about but it was something petty and they beat me up, knocked me unconscious and put me in hospital.
"The gang attack did me a favour because we might still be hanging out. Some have been in prison, some did drugs, which I never did.
"I hope they're OK. We were good kids basically."
But he added: "I'm lucky I wasn't stabbed because they all had weapons. Instead they decided to kick me on the floor.
Most read in News TV
Ken Bruce, 71, quit BBC amid fresh ageism storm as raft of older stars leave
Hairy Bikers Si King and Dave Myers leave fans gutted with 'heartbreaking' news
EastEnders, Waterloo Road & Silent Witness pulled from TV tonight
Love Island kicks off with coupling ceremony and warning from Maya Jama
"I was embarrassed and ashamed, because when you're in the gang you have an ego, but also really sad that I'd lost these people who were like my brothers.
"It was horrible spending New Year's Eve in a hospital bed but it does really change you for the following year.
"My New Year's resolution? Don't be here again next year."
Although his family wanted him to report the gang to the police, he refused, for fear of being branded a snitch.
But the beating proved a turning point and, after leaving school and going to college for a "fresh start", Darren turned to comedy to help him with his spiralling mental health problems.
"It's like chasing that high, constantly trying to get that laugh and it helped me a lot."
Darren travelled to comedy gigs around the country in car shares with older amateur comics, who taught him "so much".
Then in 2017 Darren was nominated for the Best Newcomer Award at the Edinburgh Fringe Festival.
Read More on The Sun
I'm a speed camera officer… here are three myths drivers always get wrong
You're charging your iPhone wrong – how to make it charge much faster
He went on to be the first black British male to be nominated for the Best Show Award at the Edinburgh Fringe Festival in 2019.
Since then as well as starring in a number of TV shows, he has his own Radio 4 series, Black Label.
Source: Read Full Article