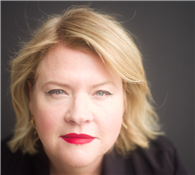 Mandy Walker's work on "Elvis" has put the cinematographer in the spotlight thanks to both the texture and variety of its images, which range from scrupulous recreations of archival footage and dynamically lit musical numbers to hallucinatory evocations of 1970s Las Vegas that feel like something out of a horror film. Walker not only delivers, with gusto, on each seemingly diametrically opposed approach to the footage, she finds a balance and unity in them as director Baz Luhrmann plunges the audience into three subjective points of view: Elvis Presley's, Colonel Tom Parker's, and that of the culture at large. The result is a bold, original and visceral piece of cinematography that will quite possibly land Walker a well-deserved Oscar.
While "Elvis" represents Walker's best work to date, those who have followed her wide-ranging career since 2001's atmospheric noir "Lantana" knew what she was capable of. From the stripped-down subtlety of the journalistic suspense film "Shattered Glass," in which Walker subliminally influenced the audience's response through shifts in lighting and camera movement (moving from hand-held to dolly work as the truth became clearer) to the combination of elegant portraiture and color-coded sweeping adventure of "Mulan," Walker has sustained her goal of remaining "a chameleon" from film to film and director to director. Throughout her career, the quality of her work is matched only by its variety.
Walker worked her way up in the Australian film industry in the late 1980s as an intern and apprentice on documentaries and music videos before shooting her first film, "Return Home," in 1989. By the mid-'90s, she was making a name for herself on projects like "Parklands," an hour-long film starring Cate Blanchett that garnered Walker an award from the Australian Cinematographers Society, and the horror film "The Well," for which Walker was nominated for awards from the Australian Film Institute and Australian Academy of Cinema and Television Arts.
Then, in 2001, Walker's work with director Ray Lawrence on festival favorite "Lantana" attracted international notice. Lawrence wanted to create an environment for his actors that was as free of filmmaking apparatus as possible, so Walker had to rely on natural light while still achieving the beautiful grain-free look the director wanted. Walker's meticulous work paid off with an offer from Baz Luhrmann to collaborate on one of his Chanel No. 5 commercials (really more like short films than typical commercials).
Geoffrey Rush and Barbara Hershey in "Lantana"
©Lions Gate/Courtesy Everett Collection
"When I saw 'Lantana,' I thought it had the kind of sensitivity of light that I needed, to discover an old yet somewhat new sense of emotional glamour in the Chanel piece," Lurhmann told IndieWire, adding that his connection with Walker was immediate. "From the day we met, we recognized that we shared three great passions. One, an obsession with photography books and photographers in general. Two, we were never without our Leica cameras slung around our necks. Constantly shooting and exploring and discovering. Three, Mandy has almost the same obsessive nature as I do when it comes to innovation and finding creative cinematic solutions." Walker felt the same way. "It was a really great first interview where we spent a lot of time talking about photography and influences and his script. That was 20 years ago, and now ['Elvis'] is our fourth project together."
To Hear IndieWire's Conversation with Walker About Her Career, Listen Below or Subscribe to the Toolkit Podcast
After a second Chanel No. 5 commercial, Walker collaborated with Luhrmann on the film that would solidify their partnership and take Walker's career to a new level, 2008's romantic epic "Australia." Walker had been creating superb work in films like "Shattered Glass," for which she was nominated for an Independent Spirit Award, but "Australia" and its $130 million budget represented an enormous step up in ambition and resources. "I had been doing high-end commercials, so I had done big camera and lighting set-ups, but not on a movie," Walker said. "Baz said, 'I know this is a big jump for you. I feel you can do it, and I trust that you can do it. But what you're going to learn from this is that you're an artist and a technician, but you're also a general."
With around a hundred people in her department and multiple units under her supervision, Walker quickly realized that Luhrmann was right. "I knew from then on that [the job] was also about management and the politics of running a set," she said. Her gaffer, Shaun Conway, who had experience on big movies, helped provide another helpful perspective. "He said, 'Oh Mandy, it's just the same but bigger.' And it is. Instead of doing a room with two windows, I'm doing a set with 30 windows." Though Walker was undaunted, Luhrmann recalled that the shooting conditions of "Australia" couldn't have been tougher. "In the middle of the most difficult circumstances, when we had relentless rain turning the cow mud into an almost unshootable environment, everyone including Mandy had horrendous viral colds," he said. "While many of our finest filming soldiers fell to the wayside, Mandy remained from 5 a.m. in the morning until the last ray of light. Not only led the creative charge and commanded those that could go on, but she did it with such a positive firm supportive quality of character that we were able to make a comeback with the all-important, could-only-get-it-that-day footage that we needed."
"Australia"
©20thCentFox/Courtesy Everett Collection
Conway, Walker's gaffer on "Australia," "Elvis," and other films, confirmed Luhrmann's assessment. "Mandy seems to be one of those rare individuals that can combine great artistry with leadership on the film set," he told IndieWire. "It would be less difficult to just focus on creating beautiful storytelling images and leave everything else to others. However, Mandy really steps up to explain what is required to achieve the task at hand, what we want and also what we don't want! I think an essential part of her leadership is allowing her key people to express their creativity and bring that to the table in the pursuit of the overall goal."
While Walker had already established her talent for lighting actors and intimate environments, "Australia" broadened her style to include the epic — without losing sight of what Luhrmann responded to in her work in the first place. "The actors love her," Lurhmann said, "because no matter her desire photographically, she ensures that the acting comes first." Catherine Martin, Luhrmann's production designer, costume designer, producing partner and wife, feels that this is one of the areas in which Walker and Luhrmann are perfectly aligned. "They are both really focused on the way actors are treated on screen in terms of their physical appearance, whether they have to look terrible, or incredibly glamorous."
Mandy Walker on the set of "The Mountain Between Us"
Kimberly French
After "Australia," Walker became a go-to cinematographer for films that combined the intimate and the epic — like "Hidden Figures," "The Mountain Between Us," and "Mulan" — a quality of Walker's cinematography that would culminate in her Academy Award-nominated work on "Elvis." Once again Walker found herself in charge of an enormous crew and multiple units, and she applied the lessons learned on "Australia" and other films to keep everyone on the same creative page. She and Luhrmann began talking nine months before official pre-production began, and Walker was there to shoot Austin Butler's auditions, which really became workshops not just for the actor and Luhrmann but for Walker, who used the opportunity to discover what angles made Butler look the most like Elvis Presley. "In our camera testing, we never just shoot a test of an actor in front of a gray card," Walker said. "Baz has to see as much as possible."
To that end, Walker was able to work out the looks she wanted to represent each period in Elvis' life — a flat, journalistic quality with spherical lenses for the 1950s evolves into a lurid anamorphic Vegas in the 1970s — during a series of elaborate art, hair, makeup, and costume tests. She also made sure that her crew knew all of the songs so that the camera could, in Luhrmann's words, "dance with Elvis," and her team observed Butler's choreography rehearsals with viewfinders, ultimately bringing their cameras in. "When we turned up on set, everybody was really comfortable knowing what was going on," Walker said. "We would never walk on set and say, 'Oh, what are we doing today?'"
Yet a key component of Walker's precise planning is her creation of circumstances in which she and her crew can quickly pivot and accommodate happy accidents on set. "I try to be as prepared as I can, but I also want to be open to letting something happen in the moment as well," she said. "I tend to light the sets in 360 degrees, and everything's on a dimmer board so that I have the ability to light from any angle." This is part of Walker's approach when working with any director, but it was particularly useful on "Elvis" when she and Luhrmann wanted to adjust their plan to take full advantage of whatever Butler was bringing to the performance scenes. "I want the director and actors to have as much time and flexibility as they can on the day, where all the energy is going into that and not into waiting for me."
Martin feels that Walker's flexibility and willingness to experiment are additional qualities that put her in sync with Luhrmann. "They are both really interested in technical innovation and finding solutions," she said. "Baz wanted what he called 'trainspotting moments' in the film, which were historical reproductions of certain moments in Elvis's life, for instance, the '68 Special. Mandy and her team studied and studied that footage in order to reproduce all of the angles and the lighting. She went as far as putting her digital cameras inside the television camera housings so that the line of sight perfectly matched the shots in the televised version of the '68 Special."
"Elvis"
©Warner Bros/Courtesy Everett Collection
Ultimately, Martin feels that Walker's most important attribute is her infectious positivity, which was invaluable to Luhrmann during the trials and tribulations on "Elvis." "I've never been a director, but it seems to be absolutely the hardest job in the world," Martin said. "I'm sure when things are tough, for Baz to have somebody who is by his side from dawn till dusk with that kind of unwavering 'can do' spirit, is part of why they fit together so well." Like Walker, Martin feels that "Elvis" represents both the culmination of the cinematographer's work with Luhrmann thus far and a first step toward future collaborations. "Every time you work on a project with someone, that project is the beneficiary of whatever experiences you shared together in the past," she said. "'Elvis' is absolutely a result of the journey creatively they have been on, and I'm sure the next movie they work on will also be the beneficiary of the experiences they had on 'Elvis.'"
Source: Read Full Article