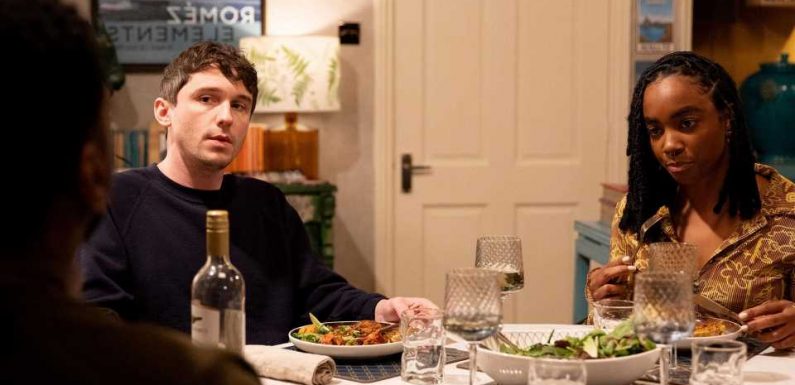 DRAMA continued to unfold in the Dales but two female characters are becoming more of a nuisance for many viewers.
Emmerdale fans demanded that soap bosses find a way to boot Amy Wyatt and Naomi Walters out of the iconic village.
Women were being celebrated all throughout the world as part of another International Women's Rights Day but, unfortunately for them, Naomi and Amy are still getting on the wrong side of viewers.
ITV viewers were immediately suspicious of the former, played by Karene Peter, and they were disgusted when she was revealed to be one of Nicola King's attackers.
As for Amy (Natalie Ann Jamieson), the character's popularity took a dip after her plan to get sole custody of Kyle Winchester came to light.
The storyline has already been the source of many complaints from viewers.
More Emmerdale
Cathy Hope risks her own life in dangerous Emmerdale stunt
Emmerdale fans fear Laurel Thomas has made a devastating mistake
But during last night's trip to the Dales, fans of the Yorkshire-based drama had had enough of both of their behaviours.
They swarmed over to Twitter, pleading for the characters to be "written out" altogether.
One took their anger out on Amy, commenting: "Sod off Amy, and get in jail, murderer", as another added: "P*** off Amy please."
Many viewers blasted Naomi, calling her "unlikeable", "miserable" and even branding her the "worst character" in the program.
Most read in Soaps
EastEnders airs two shock exits leaving fans stunned
Shock exit for Emmerdale villain after clash with family
EastEnders set expansion plans revealed after £87m move – including new street
Emmerdale's Alice Dingle star Ursula Holden-Gill unrecognisable and has new job
"Naomi is horrible arrogant self-entitled freeloader. Get rid Emmerdale read the room!", one viewer fumed.
"Can Meena please come back for one night to get rid of Naomi? Just push her off the bridge or something and then back to prison", another penned.
One soap fan complained: "God Naomi has no redeeming features…smarmy, mardy, sarcy and miserable…write her out!"
"Colin and Naomi singlehandedly showing how many unlikeable characters there are in this show", another jumped in, throwing her into the same boat as homophobic Colin Hamston.
Another social media user concluded: "Naomi is the worst character on Emmerdale by a country mile."
Following last night's episode, Amy Wyatt was left heartbroken and alone when her fiancé Matty Barton (Ash Palmisciano) walked out on her.
The hunk demanded space from her to figure out if they can actually have a future together.
Amy had an emotional goodbye with her son Kyle Winchester who she allowed to stay with his father Cain Dingle (Jeff Hordley), but who couldn't cope with being around Matty.
EMMERDALE NEWS
Everything you need to know about Emmerdale
New, leaving and returning Emmerdale cast
Where is Emmerdale filmed?
All the Emmerdale spoilers
Our soap spoiler live blog with up to date news
The history of Emmerdale's iconic pub The Woolpack
And when she revealed to her other half why she had been blanking him, Matty was hurt, reminding her that he was ready to drop everything and move to Belfast with her and that she only apologised to him after having a word with Cain.
Matty then dropped a bombshell – he had only come to their home to pack a bag.
While Amy and Matty's relationship got even rockier, Naomi has been enjoying her own budding romance with Alex Moore (Liam Boyle).
But her family – particularly her father Charles Anderson (Kevin Mathurin) – are far from over the moon about her moving on.
Last night, and despite his partner Manpreet Sharma (Rebecca Sarker) telling him to give Alex a chance, Charles managed to convince his son Ethan to chat to Naomi.
The solicitor played by Emile John seized the opportunity to talk his sister out of her relationship with Alex as she asked him for money for their big night out.
But are Charles and Ethan right to warn Naomi about Alex?
Read More on The Sun
I'm a fashion expert and these 5 styles of trainers make you look frumpy
Martin Roberts breaks down in tears as he announces death of father
Has Alex really changed since his release from prison?
Emmerdale airs weeknights from 7.30pm on ITV.

Source: Read Full Article