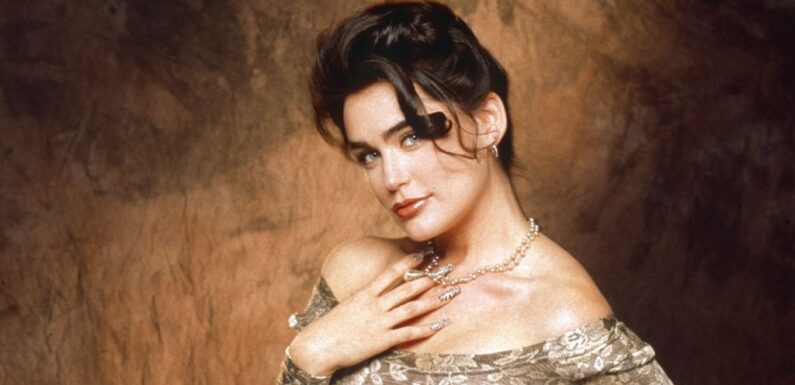 A familiar face is returning to Port Charles. After exiting ABC's General Hospital 26 years ago, Rena Sofer will be returning to reprise her Daytime Emmy-winning role as Lois Cerullo, according to People.
Her return comes as her ex-husband Ned (played by her real-life ex-husband Wally Kurth) is suffering from amnesia and is convinced that he's Eddie Maine, his rock-star alter ego from the '90s.
Related Stories
'General Hospital's John J. York Reveals Reason For His Hiatus From Show: "This Isn't Goodbye, This Is Just So Long"
'General Hospital' Latest Soap To Rely On Temporary Writers During WGA Strike
Lois fell in love with Eddie and the two wed, but Lois later learned his true identity was the wealthy Ned Ashton. She also learned Eddie was a bigamist. He was forced to wed Katherine Bell (Mary Beth Evans), who was blackmailing Ned's family, the Quartermaines. That temporarily ended the marriage between Lois and Ned/Eddie. They eventually remarried but divorced a second time when Ned chose his family and fortune over her.
In the current storyline, Ned is married to Olivia (Lisa LoCicero), but the union is strained because of Ned's amnesia. Cue the return of Sofer's Lois.
Sofer will appear in her first episodes next month, according to People.
Her last appearance in the daytime soap was September 1997, two years after winning a Daytime Emmy for the role. Sofer played Quinn Fuller on The Bold and the Beautiful from 2013-22.
Must Read Stories
ABC Cancels 'Wonder Years' Revival; No Word On 'The Rookie: Feds' Or 'Home Economics' Fate
A24 Lands U.S. Rights On Toronto Buzz Title 'Sing Sing' Starring Colman Domingo
WGA & CBS Weigh In On 'Drew Barrymore Show' Return; Host Offers Tearful Apology
With Poirot Back On The Case, 'Haunting In Venice' Rowing To $14M Domestic Bow
Read More About:
Source: Read Full Article