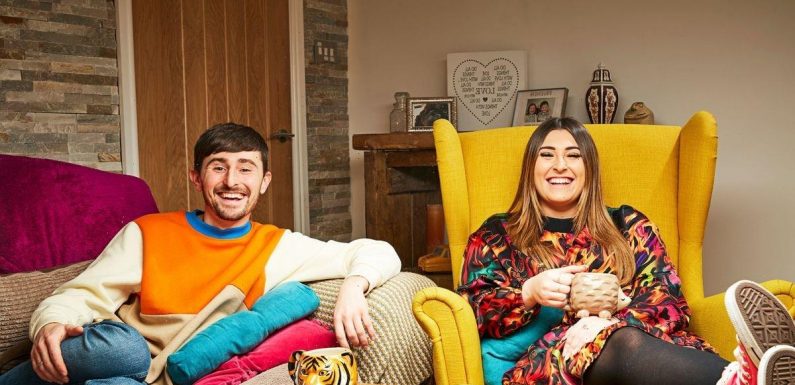 Gogglebox viewers were left furious at the popular Channel 4 series after it revealed a huge plot twist for the film Fall, which only made its way onto UK Netflix in the last couple of weeks.
The film, which has quickly become a social media sensation, follows best friends Becky and Hunter, who becomes stuck at the top of a 2,000 foot radio tower after climbing up to scatter the ashes of Becky's husband Dan.
Those who have seen the film have labelled it "terrifying" with many adding that it's given them nightmares.
However, those who had not got around to watching the flick yet have been left upset after parts of the film, including a huge plot twist, were shown on Gogglebox.
Annoyed viewers took to social media, with one tweeting: "I was planning to watch Fall on Netflix this weekend. Really angry that #Gogglebox @Channel4 spoiled the plot of a new film. They could've showed so many clips but they decided to show the plot spoiler of the film. #FallNetflix"
"Gonna stop watching #Gogglebox #Gogglebox10Years They always spoil films and their twists/ endings. Not everyone has the chance to watch films on Netflix the same week they come out!! #Fall" added another.
And a third wrote: "Seriously #gogglebox – I'm not one for whining about spoilers, but there was absolutely no need to spoil Fall."
While a fourth argued: "Might as well have shown the entire bloody film #fall #Gogglebox. Cheers!!"
And being accused of spoiling films isn't the only hot water Gogglebox has found itself in recently, former Celebrity Gogglebox star Dame Shelia Hancock claimed that she was "sacked" from the show after "angering" bosses when she complained about the amount of nudity she was being made to watch on shows like Naked Attraction.
The actress told The Mirror: "I used to love doing it with Gyles, but they sacked me from that. Well, they did not ask me back.
"I think it was because there was a lot of shows with penises in, and because it went down [well] with the audience, they kept showing them to us.
"Eventually I phoned up the lady on the edit and said, 'I am enjoying the show but do you think we can have anything other than penises? And she was quite angry!"
And she's not the only star to be axed over this with Coronation Street actress Maureen Lipman, walking away form the show in December 2021 after saying "life is too short to watch a series of hopeless men dangle their bits and pieces in my direction."
The actress, who also has an impressive career spanning 50 years, told Loose Women panellists that she also wasn't a fan of the way editors used her reactions.
She told Janice Street-Porter at the time: "I've seen all the male tackle that I need to see for this lifetime, to be honest, I really have."
READ NEXT:
Click here for today's top showbiz news

Lucien Laviscount shouts 'f**k the Tories' on Oscars red carpet after Gary Lineker drama

Love Island's Will brands Casey a 'liar' as they come to blows after Jessie clip is shown

Camilla's special Coronation plan for grandchildren after Archie and Lilibet 'snub'

For the latest showbiz exclusives, sign up to our daily OK! newsletter
Source: Read Full Article