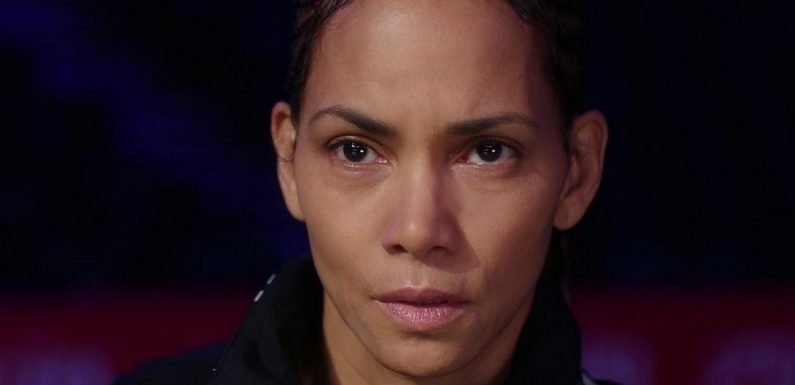 The former Bond girl balks at directing herself following her experience of taking on a double duty as a helmer and lead star in the mixed martial arts drama.
AceShowbiz –Halle Berry has ruled out directing any more of her own movies after her experience on "Bruised".
The actress stars as a disgraced MMA fighter in the film, who returns to fighting to redeem herself after the son she gave up as an infant re-enters her life unexpectedly.
According to Halle, the role was "written for a 25-year-old white Irish Catholic woman," but she re-imagined the narrative and, when it came to finding a director, she told producers "probably one of the funniest things they had ever heard – that I should direct it myself!"
"It was crazy but to my surprise they said yes," she tells Britain's "The Graham Norton Show" – before insisting it's the first and last time she'll take on dual responsibilities.
Asked if she will direct more films, she says, "I hope so, I loved it, but I doubt I will ever star in it and direct again – both jobs are large enough. I have been bitten by the directing bug and I have a lot of stories I'd love to tell."
The role required lots of physical work and, during filming, Halle ended up with two cracked ribs but insisted on pushing through for the sake of the job.
"It threatened production so I made the decision not to tell anyone in case we were shut down," she explains. "I carried on and I think the fighter side of my training took over. It was only when we finished that I told everyone, and I went to the hospital!"
Source: Read Full Article