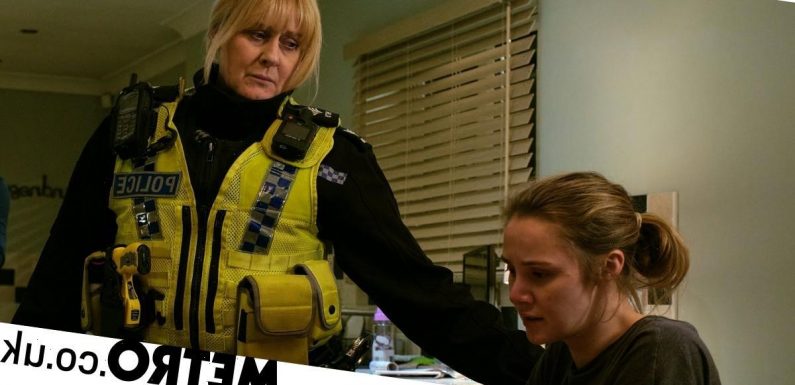 Coronation Street viewers will certainly remember scheming Kayla Clifton, who in 2018 infiltrated the lives of Bethany Platt (Lucy Fallon) and Craig Tinker (Colson Smith).
The role led to Mollie Winnard, the actress who played her, winning the Best Bad Girl award in the Inside Soap Awards that year. 
Mollie's most recent role has been in the smash hit series Happy Valley, which has become essential viewing on a Sunday night. Her character Joanna was at the centre of a domestic abuse storyline with an extremely grim outcome, and her performance has been getting a lot of praise. 
'@molliewinnard big fan of Happy Valley, thought I recognised your name from somewhere, and it was @itvcorrie' wrote one user on social media, while her former Corrie co-star Sacha Parkinson said she was 'Smashing it.' 
Mollie told The Sun that feedback wasn't always positive when she was appearing in Corrie, and she'd occasionally be the target of trolls. 
'A very few ­people made nasty ­comments about my appearance, ­saying I'd had work done on my bum and my lips, when I hadn't,' she said. 'That stuck in my brain a bit but then I forgot about it because the vast majority of people are positive.'
Mollie also revealed that before she'd ever had a professional acting job she wrote her career goals down in her diary – and top of her list was working with her current Happy Valley co-stars.
'I wrote that I wanted to work with Sarah Lancashire and Siobhan Finneran, so I feel I've actually manifested that in some way,' she said. 'Happy Valley really has been a dream come true.'
Working with Sarah Lancashire for the first time had Mollie feeling 'panicky,' but the pair were soon bonding over their shared Coronation Street history.
'One of the first scenes I shot was where Catherine comes to the house to arrest me, so the first time we're shooting she's in her police uniform,' Mollie recalled.
'I'm supposed to be panicky and I really was. I was so nervous. She was captivating — the way she could switch from Sarah to Catherine in a second.
'We spoke very briefly about how we'd both also played roles in Corrie and I bought her and the rest of the crew cake, on what I thought was my last day of filming, only I then got called back the next week. Watching her was like a masterclass in acting.'
And Mollie's hopes for her career going forward are to emulate Sarah's huge success. 
'I'd love to be respected the way Sarah is,' she said. 
If you've got a soap or TV story, video or pictures get in touch by emailing us [email protected] – we'd love to hear from you.
Join the community by leaving a comment below and stay updated on all things soaps on our homepage.
Source: Read Full Article