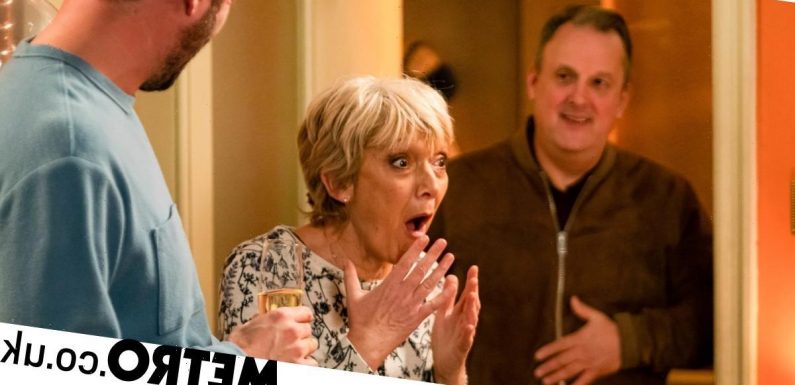 Harvey Monroe (Ross Boatman) has been on hand to support the Slaters through a lot of stuff recently. His strong feelings for Jean (Gillian Wright) have meant that he's even been willing to
stick his neck out and stand up to the frankly terrifying Nish Panesar (Navin Chowdhry), after the carbon monoxide leak that made several of the Slater family members sick at new year.
The Slaters are tenants of the Panesars, and during a New Year's Eve party family members were collapsing one by one as Eve (Heather Peace), Lily (Lillia Turner) and Jean were all taken ill.
It proved to be a faulty boiler to blame and Harvey publicly humiliated Nish about the boiler and about Nish's willingness to splash the cash by offering to contribute to Lola (Danielle Harold)'s honeymoon, as a way of deflecting from what had happened with the boiler.
There's another family celebration coming up soon as Jean prepares to celebrate her 60th birthday. Stacey (Lacey Turner) wants to throw her a party but Jean insists that they can't afford it.
With the Slaters facing some difficult times financially and Jean being forced to scale back on the birthday celebrations as a result, Harvey once again steps up with a plan to help out.
But will it get the seal of approval from the rest of the family?
Source: Read Full Article