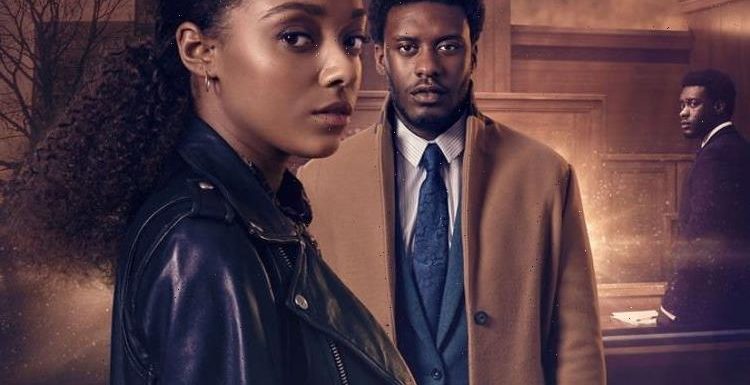 BBC Trailers: You Don't Know Me
We use your sign-up to provide content in ways you've consented to and to improve our understanding of you. This may include adverts from us and 3rd parties based on our understanding. You can unsubscribe at any time. More info
You Don't Know Me is due to make its debut on BBC One on Sunday, November 5. Hero (played by Sam Adewunmi) is on trial for murdering a young boy, but he is convinced he is innocent. The thriller is full of unexpected twists and Express.co.uk has all you need to know about the upcoming episodes.
How many episodes are in You Don't Know Me?
You Don't Know Me is based on the novel of the same name by barrister Imran Mahmood.
His story has been adapted by Tom Edge, the mastermind behind the hit BBC series, Vigil.
The miniseries is made up of four hour-long episodes, which will all air at 9pm.
Fans will be pleased to hear the first two episodes will air on consecutive days, with the second instalment airing on Monday, December 6.
They will then have to wait until Sunday, December 12 and Monday, December 13 for the final two episodes.
Viewers will be able to watch all episodes on BBC iPlayer if they wish to binge the series.
The first episode introduces Hero, who has plenty of evidence against him, including signs of blood under his fingernails.
Despite this, he claims he is innocent and makes the case that the murder is linked to a woman who went missing.
Hero goes on to tell the story of Kyra (Sophie Wilde) a woman he met on a bus two years previously.
The pair had been romantically involved, but she ended up facing trouble and he tried to save her.
Viewers will be left to make their minds up as to who is guilty as Hero tries to convince the jury he is telling the truth.
Writer Imran Mahmood said Hero is just one of many men caught in the net of the criminal justice system.
He said: "For those young men, the court is a system designed to deal with them but not to communicate with them. Not to understand them."
The courtroom drama will leave fans on the edge of their seats as they attempt to guess what will happen.
In the trailer, Hero is seen meeting Kyra on a bus, but suddenly she goes missing.
He is seen putting up posters in an attempt to find her but is caught up in a terrible incident.
The next time viewers see him, he is in the dock, recalling his story to the jury, telling them: "I did not kill that boy…"
Actor Adewunmi leads the cast and his latest role was as Ed in the ITV series, Angela Black.
He filmed the new series in Birmingham, although it is set in present-day London.
Fans took to the trailer comments to share their thoughts on the upcoming crime thriller.
One said: "The cast of this show – the talent is insane," whereas another added: "Can't wait, loved him in Angela Black!"
In the trailer, the actor is heard saying: "I met her two years ago, before any of this kicked off, anyway.
"All this goes back to her. All that evidence and they still don't understand what happened."
Will Hero manage to convince the jury he is innocent with the evidence stacked against him?
You Don't Know Me starts on BBC One on Sunday, December 5 at 9pm.
Source: Read Full Article