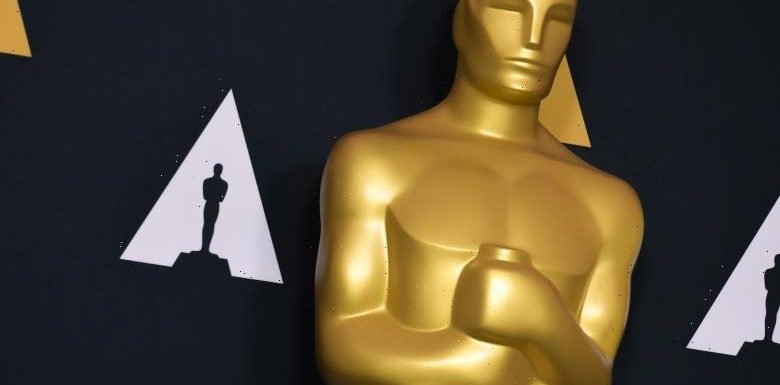 It's officially Oscars season!
The 2023 nominees for the 95th Academy Awards will be announced Tuesday, January 24 via livestream. Oscar winner Riz Ahmed ("Sound of Metal," "The Night Of") and Allison Williams ("M3GAN," "Get Out," "Girls") will jointly list off the nominees for this year's tight Oscar race.
The announcement will take place 8:30 a.m. ET/5:30 a.m. PT from the Academy's Samuel Goldwyn Theater and will air live on "Good Morning America" on ABC. Ahmed and Williams will also be livestreaming on Goodmorningamerica.com, ABC News Live, Disney+, Oscars.org, Oscar.com, and the Academy's social media platforms, including Twitter, Facebook and YouTube.
The 95th Academy Awards will take place Sunday, March 12 at the Dolby Theatre in Los Angeles. Jimmy Kimmel is set to return as the host, with the telecast streaming on ABC.com, Hulu Live TV, and YouTubeTV in addition to broadcast.
Anticipated Best Picture favorites include "Top Gun: Maverick," "Everything Everywhere All at Once," "The Fabelmans," and "TÁR." The Best Actress race is proven to be one of the toughest categories this year, with Cate Blanchett ("TÁR") and Michelle Yeoh ("Everything Everywhere All at Once") cornering the title. It's Colin Farrell vs. Austin Butler vs. Brendan Fraser with them being poised to continue their Best Actor sweeps following their respective Golden Globes wins for "Elvis" and "Banshees of Inisherin" and Fraser's Critics Choice win for "The Whale."
Big blockbuster films like "Avatar: The Way of Water," "Black Panther: Wakanda Forever," and "Top Gun: Maverick" are also expected to be recognized by the Academy. IndieWire's Anne Thompson additionally speculated that "Glass Onion: A Knives Out Mystery," BAFTA-favored "All Quiet on the Western Front," "Babylon," and "She Said" could be Best Picture contenders.
The 2023 Oscars takes place two weeks earlier than the 2022 ceremony. This year also marks the return of a fully-live broadcast after the Academy received backlash for choosing to air pre-recordings of eight categories throughout the telecast — documentary short, film editing, makeup and hairstyling, original score, production design, animated short, live-action short, and sound.
An internal poll was reportedly circulated among Academy members in May 2022 soliciting feedback on the pre-recorded rollout, which edited portions of the winners' acceptance speeches into the live presentation. The poll hopes to assess the influence — whether positive, negative, or neutral — the 2022 creative changes had on viewers, attendees, and voters overall. The survey also reportedly polls members if the 2023 ceremony should continue the widely debated Oscars Fan Favorite award via Twitter voting.
Bill Kramer, the CEO of the Academy of Motion Picture Arts and Sciences, announced in November 2022 that "all categories will be included in the live telecast."
"We are committed to having a show that celebrates the artisans, the arts and sciences and the collaborative nature of moviemaking," Kramer said. "This is very much what the mission of the Academy is, and I am very hopeful that we can do a show that celebrates all components of moviemaking in an entertaining and engaging way."
He added, "All I will say right now is that our anniversary, the 95th Oscars, is extremely important to us. I think it sets a really interesting rhythm for our 100th. You see this in the museum, I think we are able to celebrate our legacy while bringing the Academy into the future and the show will reflect that."
Source: Read Full Article