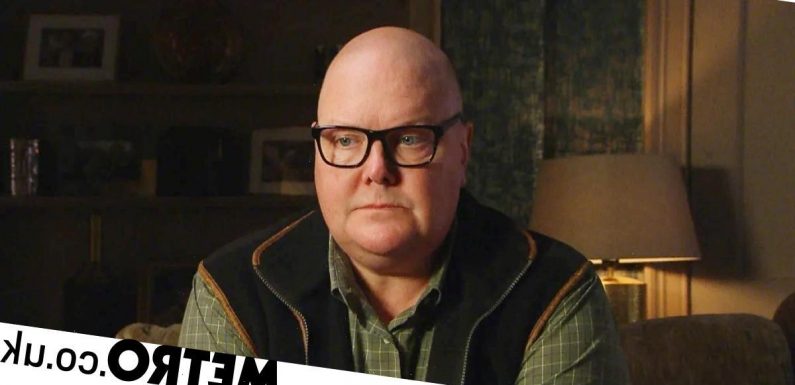 Paddy Kirk (Dominic Brunt) hasn't been doing well since he discovered that wife Chas Dingle (Lucy Pargeter) had been having an affair.
Now, it seems he'll do anything to avoid her, even if that means missing out on time with daughter Eve.
Things seemed okay for Paddy while Chas had been outcast by the rest of the family, but as they have slowly began to forgive her, he is struggling.
In tonight's episode (January 20), Paddy was looking forward to some quality time with Eve while Chas was away for work.
However, he was disappointed to find that the event she was supposed to be attending had been cancelled, so she would be home all evening.
Bear Wolf (Joshua Richards) wanted Paddy to promise that he wouldn't let this affect the time he spent with Eve, but Paddy insisted that he needed to rush off for work.
With Bear concerned about his son, Vinny (Bradley Johnson) promised to talk to him.
Out on a walk together, Paddy admitted that he found it difficult to be around Chas, and pretend that everything was normal for Eve.
That night, it was clear that his conversation with Vinny hadn't really helped, as he called home to say that he had been on an emergency vet call out and he was stuck in traffic and may not make it home in time.
However, it was clear that he was lying, purely to avoid going home, as his car was parked by the side of an empty road.
Will Paddy end up ruining his relationship with Eve just to avoid Chas?
Source: Read Full Article