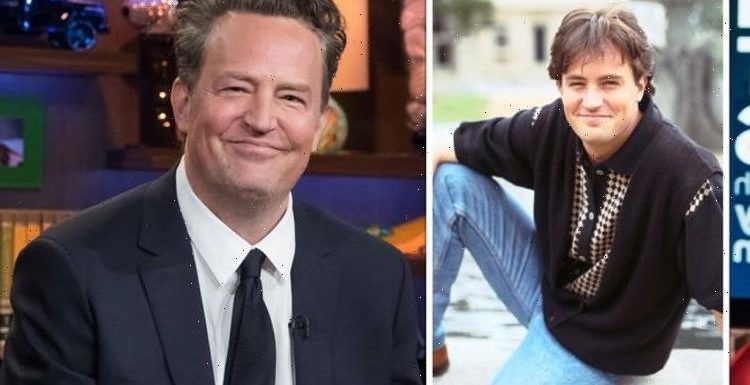 Friends The Reunion: HBO Max releases trailer for special episode
When you subscribe we will use the information you provide to send you these newsletters. Sometimes they'll include recommendations for other related newsletters or services we offer. Our Privacy Notice explains more about how we use your data, and your rights. You can unsubscribe at any time.
The cast of sitcom Friends gathered for a special Reunion as they reflected on the much-loved series. As many shared secrets from the set, including how Courteney Cox would hide her script in the sink, Matthew Perry told his co-stars, for the first time, how he often felt he was "going to die" as he portrayed Chandler Bing.
Speaking on Friends: The Reunion, the actor explained he was often incredibly anxious about delivering Chandler's much-loved jokes.
"I felt like I was going to die if they didn't laugh," he explained.
"It's not healthy, but if I said a line and they didn't laugh, I'd sweat and go into convulsions.
"I'd freak out. I felt like that every single night."
Matthew's co-stars had no idea how he felt as Courteney, David Schwimmer, Jennifer Aniston, Lisa Kudrow and Matt LeBlanc said they found tapings of Friends "rewarding".
The actor's admission came after fans of the Friends star were left concerned over his "slurred" speech in the Reunion preview.
It has since been revealed it was due to emergency dental surgery.
A source told The Sun: "Matthew turned up to the reunion [in April] and members of his team said that he had an emergency tooth procedure that day.
"That was said to impact his wellbeing and also how he was feeling.
"[Matthew] had been in pain from what we understand, which caused the slurred speech."
Elsewhere in the reunion episode, Ross star David admitted he hated the monkey who played Marcel.
"Scenes would get messed up because the monkey didn't do its job right," he stated.
"We had to reset because the monkey didn't get it right! Then it would sit on my shoulder and the trainer would give him live grubs to eat. Then I had monkey grubby hands all over me."
Despite not getting on with the monkey, David disclosed how he had a "major crush" on co-star Jennifer.
The 54-year-old shared: "The first season, we… I had a major crush on Jen."
However Jennifer added: "It was reciprocated!"
"And at some point we were both crushing hard on each other but it was like two ships passing because one of us was always in a relationship and we never crossed that boundary, we respected that.." David continued.
Jennifer revealed: "I just remember honestly saying one time to David, 'It's gonna be such a bummer if the first time you and I actually kiss is gonna be on national television.'
"Sure enough first time we kissed was in that coffee shop! So we just channelled all of our adoration and love for each other into Ross and Rachel."
Friends: The Reunion airs on HBO Max and NOW.
Source: Read Full Article