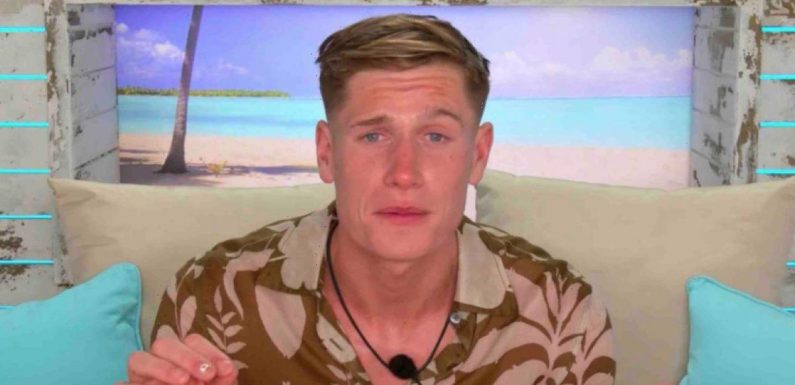 Love Island narrator Iain Stirling is backing farmer Will Young because he reckons everyone loves an "underdog".
The latest series of the ITV dating show is under way, with a new crop of singles looking for love in the villa.
Will is already stealing the show and long-time voiceover star Iain thinks he just might have it what it takes, although he noted: "Farmer needs a wife!"
READ MORE: Love Island airs 'most disturbing' moment in ITV history as fans left 'traumatised'
"Look, as we all know, the British public love an underdog," he said on Good Morning Britain.
"And there is no better underdog on television at the moment than farmer Will.
"I really like him, He sounds like Kurtan from This Country."
Iain went on: "And actually you see a lot of contestants on Love Island who do that thing where they sort of get off to a slow start. The British public gets behind them."
But he added: "He needs to find someone – the farmer needs a wife!"
The narrator, whose wife Laura Whitmore used to host Love Island but has now handed over to Maya Jama, also addressed the fact that the buzzword of the series seems to be "ick".
GMB host Susanna Reid admitted she wasn't a fan, asking Iain if they could launch a campaign to get rid of the phrase "gives me the ick".
But the TV star said he loved it.
"Do you know about the phenomenon of the ick?" he asked Susanna and her co-host Ed Balls, who both looked baffled.
"Young people get instantly turned off by men doing certain things and it can be anything.
"Running for a bus and missing it – ick. Using the handrail going down an escalator – ick.
"One of my friends got the ick because the man she was with lost his balance when the train started up."
For more of the latest showbiz news from Daily Star, make sure you sign up to one of our newsletters here.
"It's a real thing!" he insisted, as the presenters looked stunned.
READ NEXT:
Love Island star won't rule out steamy romps on camera even if it ruins teaching career
Love Island secrets – unaired third villa, 'blindfolded for hours' and hidden chef
Love Island's Gemma Owen back in the saddle at dressage competition ahead of new series
Source: Read Full Article