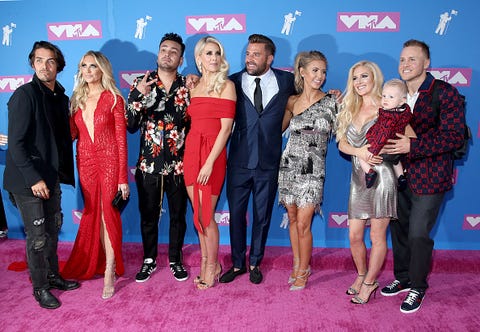 One week after MTV delivered the best news of the year and announced it was rebooting "The Hills," the cast has already started filming in Los Angeles.
Heidi Pratt posted to her Instagram story on Monday that she was "working," and the videos were all of her with the other cast members. "Today I am a working mom going to a pool party wearing my shoes," Heidi said while holding her son Gunner, pointing out her super high heels. "Yep, it's really easy carrying a 30-lb. baby with my shoes."
She continued to post updates on her story, and at one point what looks like a camera crew can be seen in the back. "Okay, so I finally put Gunner down. We're at Frankie's house. I've been missing everything, but now I'm ready for my glass of champagne," she said.
At another point this week, Stephanie Pratt and Audrina Patridge were seen on the streets of LA with a crew (with some very creepy statues in the back of the frame, but I digress).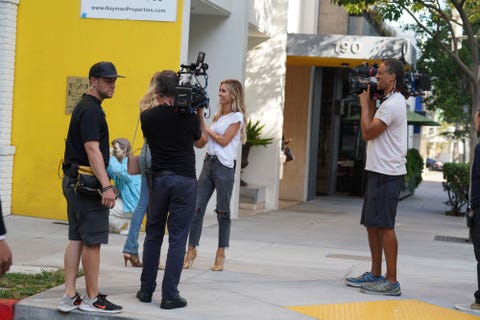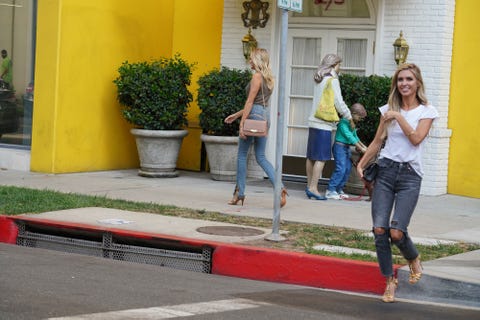 "The Hills: New Beginnings" will reunite the majority of the old crew with new spouses, kids, and friends. Lauren Conrad and Kristin Cavallari won't be joining the reboot because of other career commitments and contracts, but Whitney Port will.
You can catch the preview for the reboot here:
Let's speak on the facts, it ain't too many that like to do that, time that I lost I can never get back. #TheHills @mtv @MTVTheHills
A post shared by SPENCER PRATT (@spencerpratt) on
The reboot will hit MTV in 2019, so mark your calendars ASAP.
Follow Emma on Instagram.
Source: Read Full Article