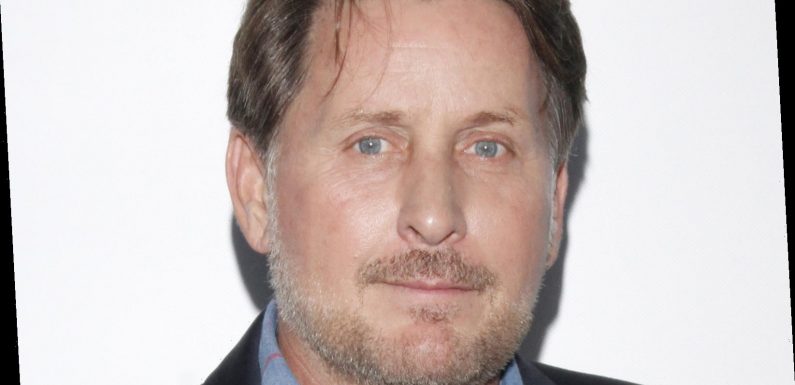 Actor Emilio Estevez isn't necessarily the poster child for the old adage, "the apple doesn't fall far from the tree." After all, unlike his kid brother, the infamous Charlie Sheen, Estevez refused to follow in his father Martin Sheen's footsteps and change his Latino surname. 
As reported by The Guardian, while he admits that the decision was certainly shrouded in a bit of rebellion, Estevez was also aware that it had everything to do with a sheer amount of admiration that he held for his father. "My decision was met with a lot of resistance at the time," Estevez revealed in the exclusive interview in January 2020. "But it was abundantly clear to me that my father had earned his name and I hadn't," he added. 
In other ways, however, it appears Estevez is a chip off the old block. He even inherited his disdain for exclusive clubs and private golf courses from his dad. "I don't generally hang out in places like this," Estevez confessed to The Guardian's columnist while sitting in a posh members' only club in London. It's reported that his famous father similarly denounced private courses in Los Angeles, and stated that he preferred to play at public courses instead. "I'm not comfortable belonging to a private members' club," Sheen declared. "It has a sense of privilege and entitlement that I resent deeply."
But other than their resentment of "the establishment," in what other ways do the famous father-son duo connect? Keep reading to find out!
Emilio Estevez prefers to keep his family life and professional life separate
You might think that with a family full of A-list actors, working together would be a given. But that's simply not the case when it comes to Emilio Estevez and his famous dad, Martin Sheen.
As reported by The Guardian, these days Estevez prefers to keep his family life and his professional life separate. While discussing the 2018 film The Public, a movie that Estevez wrote, directed and starred in, he quickly admitted that he had zero regrets about not enlisting the help of his dad. "When you work with family, you know what buttons to push because you helped to build the machine," Estevez explained. "There were times on The Way when my dad looked at me, not as his director, but as the 12-year-old boy he remembers running around in the backyard with a movie camera. I could see it in his eyes. We had massive fights on that film," Estevez recalled.
Perhaps Estevez and Papa Sheen now save their fatherly-son banter for the Thanksgiving table instead.
Source: Read Full Article