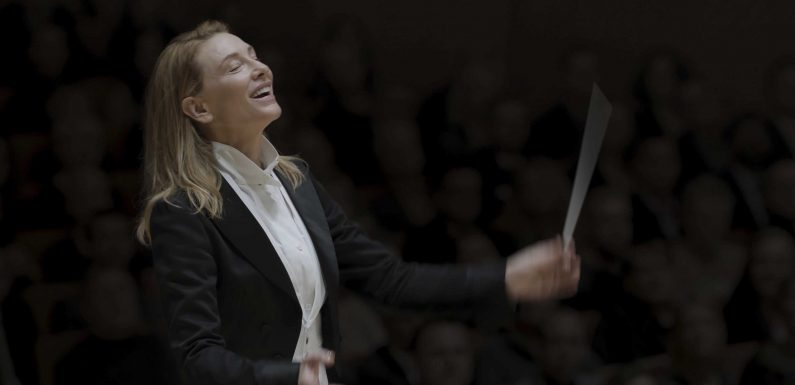 CATE Blanchett has wowed moviegoers with her award-winning film Tar.
But due to the #MeToo theme of the movie, some fans have wondered if the picture is based on real life events.
Is Tar based on a true story?
Having achieved an enviable career few could even dream of, renowned conductor/composer Lydia Tar, the first female principal music director of the Berlin Philharmonic, is at the top of her game.
However, as a conductor, Lydia not only orchestrates, she manipulates.
As she gets ready to take on a live recording of Gustav Mahler's Symphony No. 5, forces that she can't control slowly chip away at Lydia's elaborate facade, revealing her dark secrets and abuse of power. 
However, Tar is not a true story, and is not based on real life events.
read more on true stories
From Line of Duty to The Catch – the incredible career of actor Jason Watkins
Find out if BBC One's Happy Valley is based on a true story
Is Tar based on a book?
Tar isn't based on a book, but is an original story written by Todd Field, who also directed the movie.
His script has received high praise from film reviewers around the world.
In his Venice Film Festival Daily Variety review wen Gleiberman wrote: "Let me say right up front: It's the work of a master filmmaker…
"Field's script is dazzling in its conversational flow, its insider dexterity, its perception of how power in the world actually works… 
Most read in Film
Where Independence Day cast are now – from real estate agent to star's shock arrest
Independence Day star Ross Bagley is unrecognisable 25 years later
Titanic film riddle that has baffled fans for 25 years finally solved
Will there be another Shrek movie? Puss in Boots 3 ending explained
"Tar is not a judgement so much as a statement you can make your own judgment about. The statement is: We're in a new world."
Who is Cate Blanchett's character Lydia Tar based on?'
You'd be forgiven for thinking that Cate Blanchett's character Lydia Tar is a real person, but she isn't.
The character was created by writer Todd Field purely for the movie.
Describing how she became Tar, Cate told PA: "I'm very language focused, and, of course, the first quarter of the film is very top heavy with language, but then that sort of peters out into silence."
She went on: "In a way, I started with what she loved.
"I started with the music, I started with this thing that had kept her alive and kept her sane, and that she was risking losing because of the events that unfold in the film."
In a statement accompanying a teaser trailer for the film released in August 2022, Todd said that he wrote the script specifically for Cate Blanchett, and that if she had said no, "it would have never seen the light of day."
Source: Read Full Article