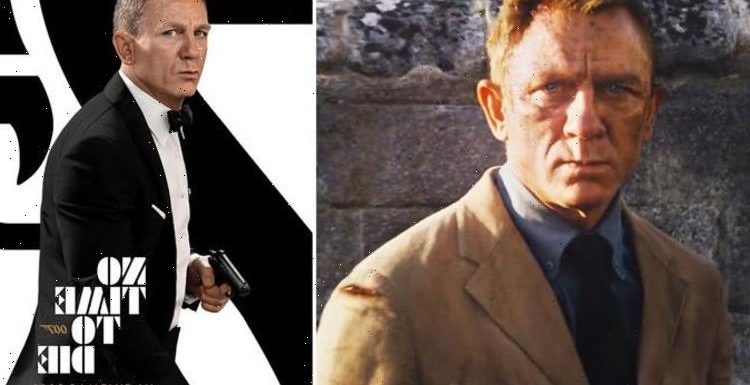 No Time To Die: James Bond film to premiere in October
We use your sign-up to provide content in ways you've consented to and to improve our understanding of you. This may include adverts from us and 3rd parties based on our understanding. You can unsubscribe at any time. More info
It seems like a lifetime ago, but originally the latest James Bond movie was set to release in October 2019. After Danny Boyle left the project over creative differences, Cary Fukunaga was hired to direct what became No Time To Die. But following a couple of release date delays from February to April 2020, to give him more time on the project, the pandemic hit.
No Time To Die moved to November 2020, before the second lockdown forced a further delay to April 2021 and then onto the current UK release date of September 30 (October 8 in the US).
Of course, there's no guarantee that Daniel Craig's fifth and final James Bond film won't be shifted once again to 2022, which would actually be the film franchise's 60th anniversary and then the longest gap between 007 movies ever.
And following news last weekend that Paramount Pictures have moved one of their September releases over Delta variant concerns in the US, perhaps EON Productions will consider another delay for Bond?
Deadline reported that Paramount have removed their September 17 release for Clifford the Big Red Dog, with no new date yet announced.
This was pointed out by James Bond fan blog The Spy Command in their No Time To Die news timeline.
They wrote: "Deadline: Hollywood reports that the family film Clifford the Big Red Dog has been pulled from a Sept. 17 release because of COVID-19 spread from the Delta variant.
"Understandably, this raises concern that No Time to Die's scheduled release date could be changed yet again.
"Related note: MGM's next movie, Respect (about singer Aretha Franklin) is due out on Aug. 13. Will a No Time to Die trailer be attached? We'll see."
No Time To Die is a direct sequel to 2015's Spectre and will conclude the five-film story arc of Craig's 007 era that began with 2006's Casino Royale.
In a recent interview, the incumbent Bond teased how No Time To Die would finish what his debut started.
Speaking with Total Film, the 53-year-old said: "We started talking about it and I went, 'There might be a story we need to finish here – something we started in Casino [Royale].
"'Something to do with Vesper, and Spectre, and something that was connected, in a way.' It started to formulate. And I thought, 'Here we go.'"
DON'T MISS
James Bond franchise future 'at critical juncture' admit 007 producers [JAMES BOND]
Next James Bond: Regé-Jean Page on those 'flattering' 007 rumours [NEXT BOND]
Daniel Craig shares favourite James Bond moment involves Roger Moore [DANIEL CRAIG]
Bond producers Barbara Broccoli and Michael G Wilson very much see Craig's five-film era as "a little miniseries within the series."
They said: "This film feels like a good bookend to Casino, because his emotional evolution gets to a place where we've never seen Bond before. So that's pretty exciting."
While Craig shared how it's been interesting to explore Bond's emotions when 007 is such a cut-off character.
The star said: "He doesn't feel like other people, because he's a killer."
Craig added: "On Casino he loses the love of his life, and then the shutters come down.
"On Quantum, the flawed movie that it is, it's about revenge. And Skyfall is about M. It's about loss. They're big themes. And I think, 'Yeah! Why not have big themes?'"
And as for the themes of his big finale, he replied: "Love and family."
No Time To Die is released in UK cinemas on September 30, 2021.
READ THE DEADLINE ARTICLE HERE AND THE SPY COMMAND BOND TIMELINE HERE
Source: Read Full Article