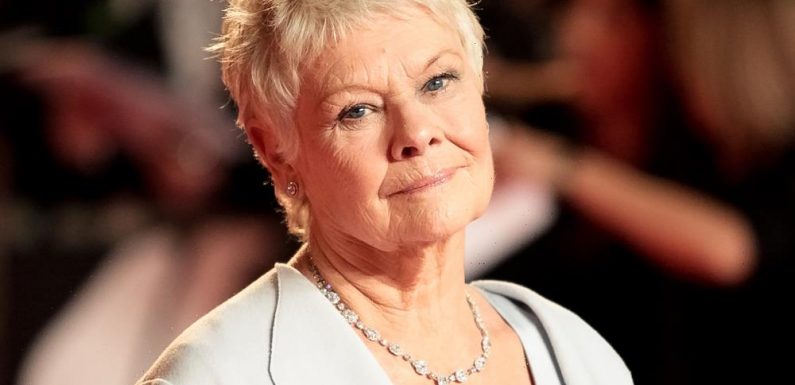 Dame Judi Dench claims that her eyesight is getting so bad that she is struggling to continue acting.
Speaking on The Graham Norton Show Friday, the 88-year-old actress said an age-related degenerative eye condition is affecting her ability to remember lines.
"It has become impossible and because I have a photographic memory, I need to find a machine that not only teaches me my lines, but also tells me where they appear on the page," Dench said. "I used to find it very easy to learn lines and remember them. I could do the whole of Twelfth Night right now."
Related Story
'The Crown's Jonathan Pryce "Bitterly Disappointed" By "Fellow Artistes" Who Attacked Netflix Drama; Imelda Staunton & Lesley Manville Suggest Reason For "Heightened" Tension Towards Series
Dench has had macular degeneration for more than a decade now.
"You find a way of just getting about and getting over the things that you find very difficult," she said. "I've had to find another way of learning lines and things, which is having great friends of mine repeat them to me over and over and over again… I was doing The Winter's Tale with Kenneth Branagh a couple of years ago, playing Paulina, and after we had been running for three weeks or so at the Garrick, he said to me — I have a long speech at the end — he said: 'Judi, if you were to say that speech about eight feet to your right, you'd be saying it to me and not to the [proscenium].' I rely on people to tell me!"
Despite the difficulties, Dench is still working, and appears in the film Allelujah, which is based on a 2018 Alan Bennett play set in a geriatric ward.
Must Read Stories
Sequel Marches To $17.5M In Thursday Previews, $41M Overseas In First 2 Days
Hot Packages: Riz Ahmed & Lily James In Mackenzie's 'Relay'; Michael Keaton In 'Goodrich'; More
Stella Stevens Dies At 84: 'Poseidon Adventure' Actress & Elvis Presley, Jerry Lewis Co-Star
Stock Surges Amid Strong Q4 Earnings; James Dolan Addresses Wife-As-CEO Move
Read More About:
Source: Read Full Article