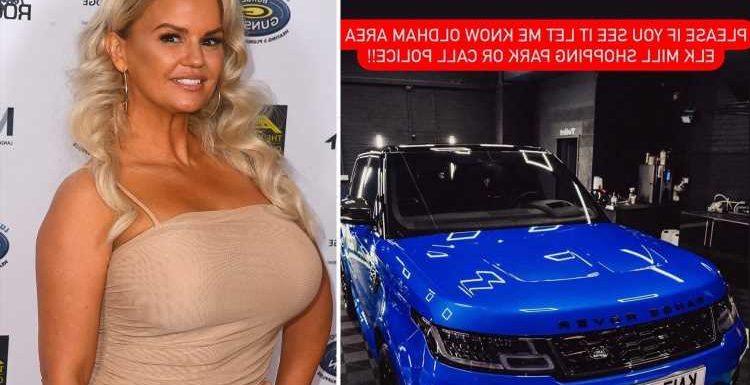 KERRY Katona has been robbed of her £110,000 Range Rover.
The TV star revealed the blue SUV had been stolen this afternoon in the Elk Mill Shopping Park as she begged fans for help to find it.
Sharing a picture of the vehicle on Instagram, Kerry said: "MY CAR HAS BEEN STOLEN⚠️ PLEASE SHARE!!
"Oldham Area / Taken from Elk Mill Shopping Park.
"BLUE SUV RANGE ROVER REG: KA17 ONA.
"PLEASE CALL POLICE IF YOU SEE IT."
Fans flocked to wish her luck in tracking down the pricey Range Rover.
One said: "Sorry to hear this ..hopefully it's found soon x."
Another added: "I hope you find the person who stole it & also your car."
Most read in Celebrity
Source: Read Full Article