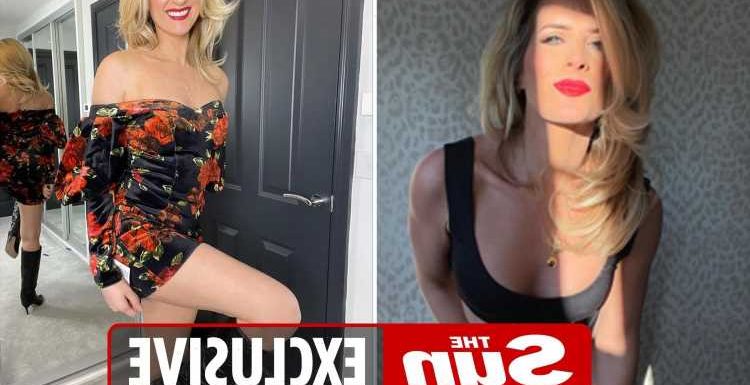 SARAH Jayne Dunn has turned down the chance to return to Hollyoaks after bosses left the door open for her.
The actress was sacked from the Channel 4 after signing up to OnlyFans but it was later revealed bosses had no plans to kill off her character Mandy, who she had played for 25 years.
Sarah, who will still be seen on screen until the New Year, has now told Hollyoaks she has no plans to ever return – even if they want her back.
A source said: "Sarah walked away from Hollyoaks when they handed her the ultimatum over OnlyFans and she has no desire to return.
"The door was left open for her should she ever want to come back as her character Mandy is a huge player in the soap.
"But now Sarah has had some breathing space following the row she has decided she definitely doesn't want to go back.
"Her OnlyFans account is massive and she is in the top one percent of worldwide creators on the platform.
"Sarah's fans are loving it and so is she.
"The door is closed as far as she is concerned and she will not be going back.
"Bosses will now have to work out what they're going to do."
Sarah Jayne left the soap previously in 2011 before returning in 2017.
Most read in Soaps
SHOCK SEDUCTION
EastEnders' Janie caught trying to SEDUCE Danny Dyer's character Mick
Corrie's Nick Tilsley overjoyed as Sam Blakeman breaks his silence
Corrie fans are all thinking the same thing about Adam Barlow's ex Lydia
Emmerdale fans convinced Al Chapman will be MURDERED after fatal error
The Sun exclusively revealed how she'd sensationally been sacked from the popular soap earlier this year.
After the announcement, she gained 11,000 new followers in one day – which would have brought in an estimated £97,000.
Mum-of-three Sarah Jayne said at the time: "I'm simply moving my racier images to another platform.
"This is a decision I've thought long and hard about.
"This is about taking control of your own images, your own choices and what you want to do with your body."
Source: Read Full Article