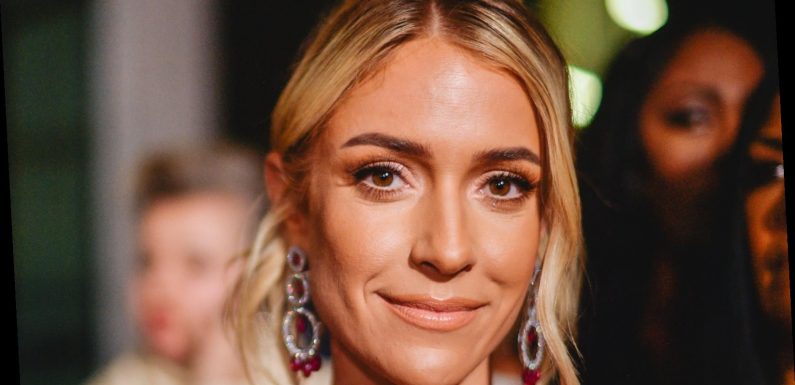 Alright, park the bus and hold up a minute. Rumors broke that Southern Charm star Madison LeCroy had romantic interactions with none other than Alex Rodriguez, according to E! News. Obviously, the news has gained major traction, because the former MLB player is very much engaged to Jennifer Lopez. If true, this would be huge.
The topic first came up while LeCroy was speaking on a Southern Charm reunion episode for Season 7 of the Bravo show with fellow cast member, Craig Conover, in January 2021. He first accused LeCroy of cheating on her ex, Austen Kroll. In the midst of Conover's accusations, he mentioned "ex-MLB players." When he gave a name, it was bleeped out of the episode.
The plot thickened when, on Feb. 3, 2021, Danni Baird of Southern Charm appeared on the podcast Reality Life with Kate Casey. Baird dropped the hint that the former baseball player under discussion was A-Rod, but said that he and LeCroy only spoke on the phone and FaceTimed.
LeCroy has since addressed the rumors, especially the questions around if she and A-Rod got physical. LeCroy went so far as to say that their connection was "innocent" and that it never went beyond calls.
Despite LeCroy's commentary on the situation, Kristin Cavallari just dropped some major shade about the whole thing. Here's what she did.
Kristin Cavallari dropped a big hint on Instagram
Kristin Cavallari and her best friend, Justin Anderson, dropped a video of their workout on Instagram on Feb. 4, 2021. While this is all normal and fine, (in fact, the workout looked really good) the selected music choice was none other than Jennifer Lopez's hit song, "Let's Get Loud." Hmm.
Anderson added the caption: "[A] little thursday motivation for you lovies… life is all about the hard work and the HUSTLE! don't rely on luck to bring you what you want out of life. xoxoJA." Cavallari responded, saying: "Yesssss lovie."
The little dig amidst allegations involving Madison LeCroy and Alex Rodriguez was not lost on fans. "I love the jlo vibes. I see you," one person commented, adding laughing emojis. "JLO music. We see you, JA," another fan wrote. Meanwhile, someone added: "The song choice," followed by a laughing face and skull emoji. In fact, most of the comments were about the J.Lo vibes.
Cavallari has a specific reason, though, to have beef with LeCroy. Here's what went down.
Kristin Cavallari and Madison LeCroy have traded jabs already
Kristin Cavallari was married to former NFL player, Jay Cutler, but the duo split in April 2020, according to Us Weekly, and they share three children.
But it looks like Cutler has since had an exchange with Madison LeCroy. In fact, on Jan. 24, 2021, she jumped on Instagram to share several screenshots of their texts after being linked to him in early January of that year, per Us Weekly. The texts are flirty in nature, and there's one moment where LeCroy tells Cutler he has to ask her first before booking a flight to visit her.
However, LeCroy also took a screenshot of an argument with Cutler, where he said he didn't appreciate his name being brought up. LeCroy defended herself saying, "I am disgusted by this whole situation. You reached out to me… Your intentions may have not been pure but that might be you projecting. I've never said anything about Kristin nor would I."
LeCroy also shared a selfie with Cutler, adding the caption: "Too bad it didn't work out."
All of these screenshots came because Cavallari was spotted in Nashville, Tenn., with LeCroy's ex, Austen Kroll, according to Page Six. In an Instagram Live video, Cavallari is on Kroll's shoulders during a boozy night out. As the outlet notes, during the video Kroll "called out LeCroy." 
Good grief, it's like an episode of Gossip Girl. But where do Alex Rodriguez and Jennifer Lopez fit into all of this now?
A-Rod and J.Lo hang out in Florida, serving very chill vibes
Since rumors have started circulating about Alex Rodriguez talking and texting with Southern Charm's Madison LeCroy, attention has shifted to the former MLB player. Rodriguez is, of course, engaged to Jennifer Lopez and so the rumors are that much more shocking (and potentially harmful).
However, a rep for Rodriguez told People: "It's a B.S. story. Alex has never met her."
So what are A-Rod and J.Lo doing while all these rumors circulate? Just living their fabulous lives. On Feb. 3, 2021, Rodriguez shared a video to Instagram of the two of them driving in a convertible, rocking out to the Foo Fighters' "Best of Me." Later that same evening, he and Lopez were spotted in Florida going out for dinner, as Page Six reported.
The next day, on Feb. 4, 2021, A-Rod jumped on Instagram to share a series of photos of himself at his old high school, Westminster Christian. He wrote in the caption: "This is where I became a better baseball player but more importantly a better person. I always feel a great sense of pride when I come back." It all seems pretty innocent and low-key!
Source: Read Full Article