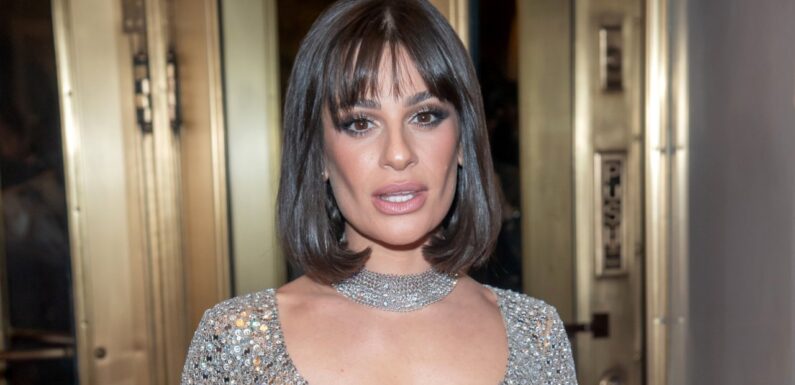 The 'Glee' alum, who will play Fanny Brice in 'Funny Girl' until September, shares that she already has another Broadway role lined up, but remains tight-lipped on the show.
AceShowbiz –Lea Michele already has another Broadway role lined up. The former "Glee" actress' stint as Fanny Brice in "Funny Girl" is due to end in September but she's already planning to tread the boards in New York again, though she's staying tight-lipped on what she'll be doing.
She told Variety, "I already know what it is." Lea suggested she could be starring in a revival of a production. She teased, "You know it. It's very different musically."
The 36-year-old actress, who has two-year-old son Ever with husband Zandy Reich, previously revealed she had agreed to extend her run in "Funny Girl" until the curtain came down on the production for the final time.
Speaking on "Live With Kelly and Ryan", she said, "I was originally only supposed to stay until June. Signing on to this and taking on this this role with a toddler. I haven't been on Broadway in 15 years. I really didn't know how this was going to all sort of feel and be for us as a family and being back in New York. But I'm having such an amazing time and we have the most amazing cast and it is just such a beautiful experience. So myself, Tova Feldshuh, Ramin and Jared, we've all decided that we are going to see this to the end September 3rd."
The former "Scream Queens" actress recently revealed she was thrilled to receive a congratulatory letter from Barbra Streisand, who played Fanny in the original 1964 Broadway production and went on to win an Oscar for the 1968 movie adaptation. She said, "She wrote me this beautiful letter. But one thing she said in was, 'It's really wonderful when your dreams come true, isn't it?' "
You can share this post!
Source: Read Full Article