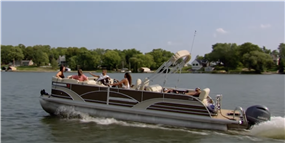 Bachelorette fans caught several crew member attempting to hide from the cameras during Michelle Young's date last night, lol. The moment went down during Michelle's one-on-one with Nayte, during which they took a boat ride with her friends.
But here's the thing: obviously a cameraman had to be on the boat with Michelle and Nayte to capture their cute moments, while another camera crew had to be on a different boat to capture zoomed out footage of the date. Which brings us to this moment @bachelornation.scoop posted courtesy of a fan who noticed the camera guy lying down in the back of Michelle's boat in an attempt to go unnoticed.
Literally crying.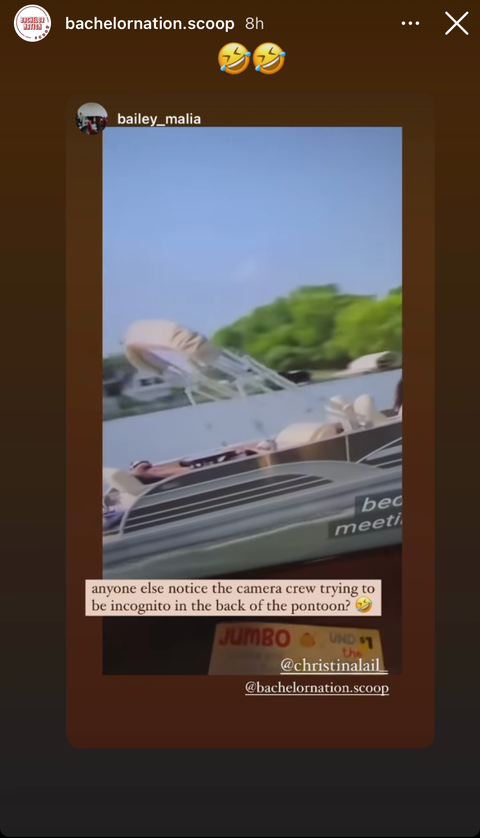 Here's the full clip so you can watch it over and over again:
Anyway, if you missed this date—it was amazing! Michelle and Nayte had great chemistry, her friends loved him, and she even said that it "went better than I could've imagined." Nayte even told Michelle how hard he was falling for her, saying "I feel real feelings. This is crazy. If there was a best-case scenario, this would be it." He also told cameras "This is easily someone I could see genuinely wanting to fight for for the rest of my life," while Michelle added "I'm very crazy about Nayte. I do start to get this feeling that this is my person… I do feel that I am starting to fall for Nayte."
The cutesssssst. Anyway, if you're in the mood to be completely and utterly spoiled and find out who Michelle gives her final rose to, go ahead and click here. But again: you're about to have the entire season spoiled for you, so proceed with caution!
Source: Read Full Article