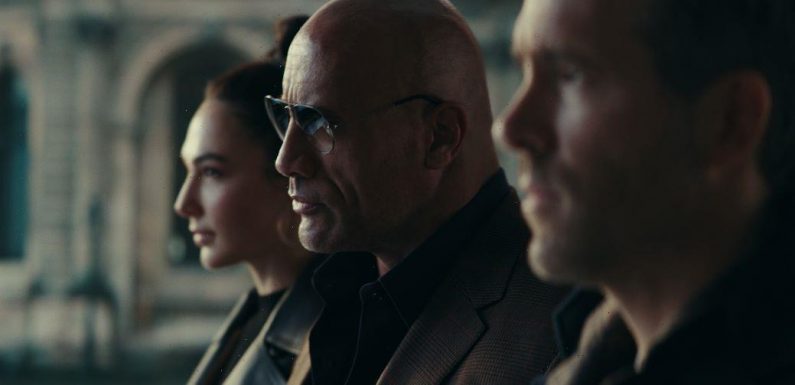 The ending of Red Notice teased a future storyline for Gal Gadot, Dwayne Johnson, and Ryan Reynolds characters. But knowing how busy all three actors are, and how expensive the film was to make, many wonder if the Netflix movie will get a sequel. 
'Red Notice' featured an open ending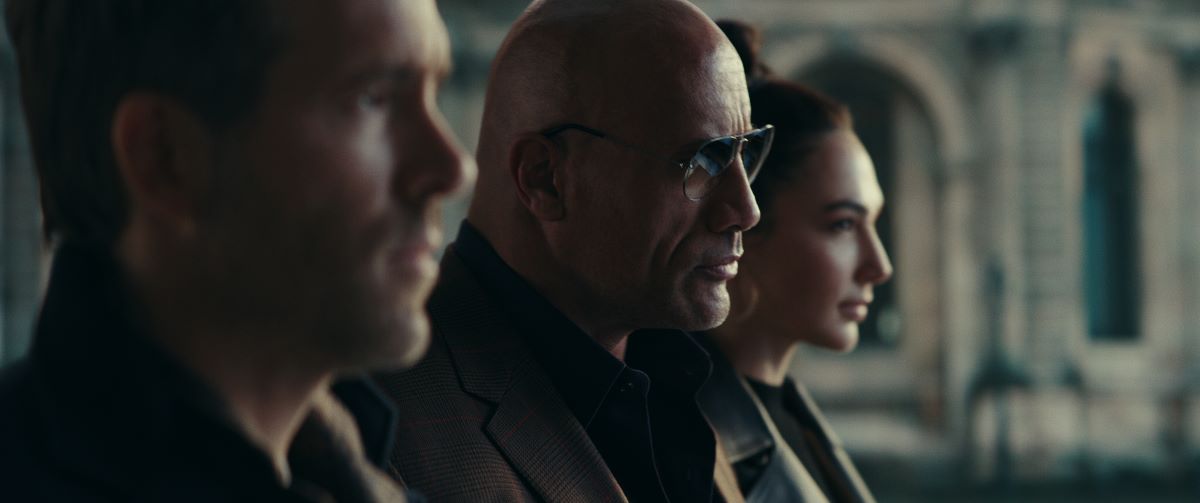 Red Notice follows the adventures of three art smugglers who are on a mission to find and sell Cleopatra's priceless bejeweled eggs. At the end of the film, Booth (Ryan Reynolds) learns that Hartley (Dwayne Johnson) and Bishop (Gal Gadot) were working together the whole time.
When he hops on their boat and offers to team up, Bishop and Hartley take him in and suggest they're going to work on their next heist. Interpol is still hot on their trail. But the trio manages to make it to Paris, and begin heading toward the Louvre.
So will there be a 'Red Notice 2'?
After that exciting final scene, fans are anxious to know if there will be a Red Notice sequel. As of now, a sequel has yet to be confirmed. But according to producer Dany Garcia, if the movie does well enough, there may be a part 2.
"With Seven Bucks Productions, it's almost like franchise is just part of our conversation," she told Variety. "But we're also smart enough to say, 'Let's see how everything goes.'" 
And along with the filmmakers, the cast of the movie is also on-board to do a sequel. In a recent Today show appearance, Gadot said she loved working with Reynolds and Johnson and hopes to make a Part 2. And in an interview with The Jess Cagle Podcast, Johnson revealed ideas for a sequel are being discussed. 
"I would love to do more. It's up to the audience, so we will see," Johnson said. "I will tell you that just based off of reaction so far and what we've been able to cull from the audiences, there's a good chance that we will see a return of this."
"And as a matter of fact, literally within the next hour, I'm meeting (director) Rawson Thurber here at this hotel, and he in his mind has a 45-minute pitch that apparently is really good for 'Red Notice 2'," he added. "So we will see."
The movie is already one of Netflix's most successful films
Red Notice hit Netflix on Nov. 12. And it turned out to be the streamer's most successful opening day for a film ever.
"It's OFFICIAL as the numbers are coming in from 190 territories around the world," Johnson wrote in a tweet celebrating the film's success. "RED NOTICE has become THE BIGGEST OPENING EVER ~ for ANY MOVIE IN THE HISTORY OF NETFLIX! 92% AUDIENCE SCORE. Love you guys and tonight, I'm raising my @teremana to y'all and RED NOTICE. More to come."
With its success and the cast and filmmakers on board, there's a strong chance Red Notice will get a sequel. But it may be a few months before the studio makes an official decision.
Source: Read Full Article