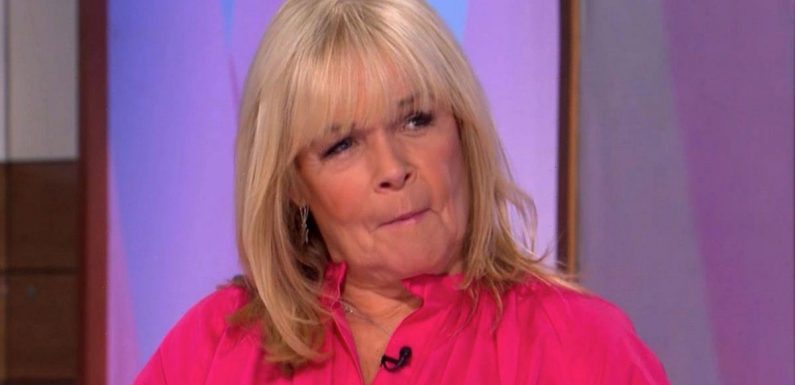 Loose Women's Linda Robson reportedly hit a rough patch in her marriage just before Christmas.
Linda and her husband Mark Dunford married in 1990 and after 32 years of marriage it has been reported that the duo had some struggles at home – but they're working through it together.
READ MORE:Linda Robson's 'coming for' pals in memoir after Loose Women and Birds Of A Feather feud
The TV star has been open about some of her marital struggles in the past, and it's said she is doing so again by speaking to those nearest and dearest to her.
A TV source claimed to The Sun on Sunday that Linda is being open about problems in her marriage.
They said: "They hit a rough patch before Christmas but they've managed to work through it.
"Linda turned to her family and close friends who supported her through it all."
While Linda tends to keep her marriage off social media she remains very open about the goings on in her love life due to her job on Loose Women which regularly sees her open up.
She has opened up once before about struggles in her marriage after a discussion about the impact of social media.
The TV favourite once said in 2021 that she became addicted to social media and "wouldn't go anywhere" without her phone, which ultimately caused problems.
Linda said: "I mean, it nearly ended my marriage because we'd be sitting watching a film and I'd be on my phone. He would be like, 'Are you going to watch with me or not?' and then he'd go out."
The panellist doesn't only speak of the struggles she faces with her husband – she often mentions their good times and their quirks within their marriage.
Just last year Linda confessed that due to her Catholic upbringing, she doesn't get changed in front of her husband.
She said at the time: "I find it quite difficult. I've never undressed in front of my husband so when I put my pyjamas on, I go in the bathroom.
"My kids have seen my undressed but not my husband or former partners because my mum was Irish Catholic."
The star doesn't mind sharing details of her personal life with the viewers of the ITV show.
Daily Star has approached representatives of Linda Robson for comment.
For more of the latest showbiz news from Daily Star, make sure you sign up to one of our newsletters here.
READ NOW:
Linda Robson brands actress 'lazy cow' as Loose Women co-star slams 'pathetic' ritual
Loose Women star Linda Robson speaks out as major ITV show shake-up confirmed
Loose Women's Linda Robson opens up on backstage rows and which celeb sparks them most
Source: Read Full Article