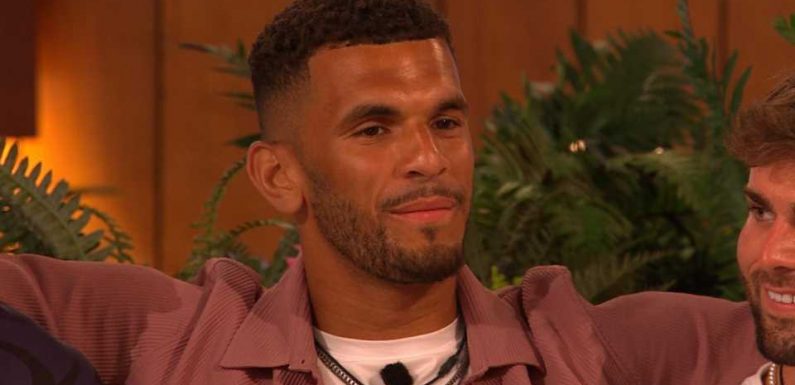 LOVE Island erupts tonight after a tense drinking game.
During the fire pit gathering, teacher Kai can be heard saying: "I think this person is in here for the clout and to stay relevant."
While the first look clip doesn't reveal who he is referring to, it's likely to raise some eyebrows among his fellow islanders.
After the game, Olivia heads over to the day beds and pinches Zara's man Tom from under her nose for a chat.
While they are away, Zara confides in Shaq: "There's still like a weird energy between us and I don't really know what it is.
"Like she just came over, and I looked at her and was like 'hi!' and she went 'Tom, can I borrow you?'"
READ MORE ON LOVE ISLAND
Love Island's Ron under fire for comment during Zara and Olivia's clash
Love Island's Jessie looks totally different before 'botched boob job'
When Olivia and Tom return, Zara asks her: "What was that?
"I just want to hear the conversation with context?"
Smirking, Olivia says: "Oh, it's private."
Zara bites back: "Well I like to be open in here, so can I ask you what it was about?
Most read in Love Island
Love Island fans react as Aussie bombshells send shockwaves through the villa
Maya Jama sizzles in epic Love Island Aftersun debut wearing cut out pink dress
Love Island gets SIXTH new star in a week after Aussie pair rocked villa
Tom and Zara share first snog as Love Island fans left screaming
"I'm in a couple with him so it concerns me."
Olivia snipes: "Are you married?"
Zara responds: "I'm here to find someone, Liv, and at the minute I see a future with him."
Escalating things further, Olivia coolly says: "I see you're playing a game."
Will all out war break out in the villa, or can the girls make up before it's too late?

Source: Read Full Article