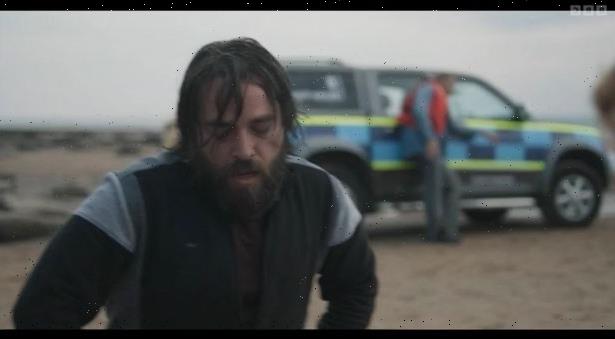 CASUALTY viewers were left baffled after spotting a huge location blunder.
Eagle-eyed fans saw the infamous Holby City hospital appear to "change location" and "move to the South Coast."
Saturday's episode of Casualty saw a heart-breaking refugee storyline where a group of migrants arrived in the UK.
Two migrants were "crossing the channel" and arrived on a beach when they emerged from the sea.
But when paramedic Jan mentioned how they had "crossed the channel", viewers were quick to point out the blunder.
Holby City is believed to be in Bristol which confused viewers when they saw the coast.
Taking to Twitter, one said: "Is Holby now on the South Coast? #Casualty."
Another wrote: "I thought this programme is supposed to be set in Wales. Why are migrants crossing the Channel landing on Welsh beaches?"
A third penned: "Crossing the channel and they landed in Wales??"
According to BBC, the drama is set in a South West hospital.
Most read in Drama
Happy Valley fans convinced they've worked out finale after Tommy Lee Royce twist
Death in Paradise's Ralf Little shows off striking DI Parker transformation
Vera star Brenda Blethyn reveals 'heartbreak' at beloved co-star's exit from show
Coronation Street fans stunned by familiar face in Happy Valley scenes
Filming takes place at the BBC Roath Lock Studios in Cardiff.
And they add exterior shots which are usually filmed in Cardiff and wider South Wales.
Upcoming storylines will see Dylan make a new discovery.
Dylan is curious when Paige notifies him that her patient Josh has injuries that don't match his description.
He is later confused to learn Paige hasn't discharged Josh as instructed.
She explains that he has the same wound on his neck as the Wilco House patients.
Dylan is stunned when he realises that the care home abuse he has been uncovering goes further than Willco House.
Meanwhile, Ethan is unmoved to learn he won the Jac Naylor award.
He tells Pen and Ash he's not taking it, as he's had a realisation about how much he needs to be there for Bodhi.
Ethan tells a shocked Dylan that he is turning down the award and handing in his notice, determined to make Bodhi a priority in the time he has left.
Ethan then makes a quiet exit from the ED, vowing to dedicate his future to his son.
Fans had already been aware that George Rainsford was bowing out of his role of Ethan after nine years.
Read More on The Sun
Major update to Netflix with new rule change to impact viewers
Doctors told me my baby would weigh 9lbs at birth, but they were way off
He filmed his final scenes last summer.
Casualty airs on BBC One every Saturday night at 8:50pm.
Source: Read Full Article