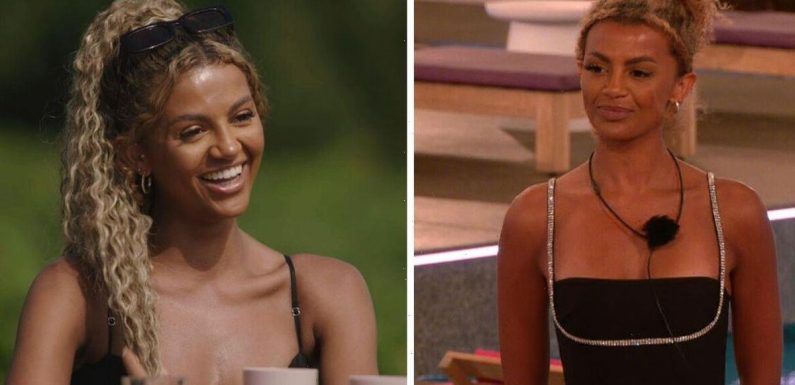 Love Island: Zara eliminated after recoupling
We use your sign-up to provide content in ways you've consented to and to improve our understanding of you. This may include adverts from us and 3rd parties based on our understanding. You can unsubscribe at any time. More info
This week ITV watched as another Love Islander left the South African villa following a recent recoupling. With the final decision down to Tom Clare, he decided to save Ellie Spence which meant his former beau Zara Lackenby-Brown was booted off the island.
When Zara made her entrance as a late arrival onto the show, her time in the villa was anything but smooth.
Setting her sights on Tom, the bombshell decided to get to know him which resulted in his head being slightly turned away from Olivia Hawkins.
In the end, the trio were involved in a love triangle with Zara angry that it seemed Tom wasn't being clear on who which girl he preferred despite being in a couple with him.
Deciding to call things off, Tom moved his sights onto Olivia before new arrival Ellie Spence secretly kissed him on the terrace.

As Zara found out about the private kiss, she wasted no time in revealing it all to Liv before confronting Tom in a heated exchange.
Calling him out in front of the other boys, the 25-year-old didn't hold back on sharing her thoughts.
She slammed: "You're a community penis, I think you're playing a game and I hope your parents are proud of you.'
However, her sharp words came back to haunt her as Zara and Ellie were the last two girls left to pick from in the recoupling with Tom having to choose one.
Picking Ellie, Zara left the Love Island villa on Wednesday evening, although during Thursday night's show, her absence didn't go unnoticed.
Viewers were left less than impressed with the latest instalment as many have branded the show boring since her exit.
Taking to Twitter, N0BODYGETSME said: "The villa is so boring without Zara."
njavwalukundo24 added: "D**n this villa is about to be boring without Zara."
Iriskeatings commented: "This episode is so boring without Zara."
Social media user Lookingforlewys added: "You see how those 45 mins were the most boring 45 minutes of the season? no Zara no show."
Thatway7000 said: "See how boring the episode is once they got rid of Zara?????"
Elsewhere in the show, the islanders took part in a kissing challenge where they were the boys had to pucker while blindfolded.
As they lined up by the pool with eye masks and ear defenders, each girl had to kiss each boy with them then ranking the mystery kiss out of 10.
Newcomer Casey was blown away by Olivia as he commented: "She's definitely got experience kissing.
"I loved the little teaser on the neck as well, 9 out of 10."
However, not the same could be said for Tanyel as Tom rated them extremely low after being left unimpressed.
After locking lips, he said: "It's probably one of the stiffest kisses I've ever had to be fair, sadly I will be rating that a 2.5."
Love Island continues weekdays on ITV1 and ITVX from 9pm
Source: Read Full Article